Win A Prize-Pack In Our 'Hunger Games: Catching Fire' Giveaway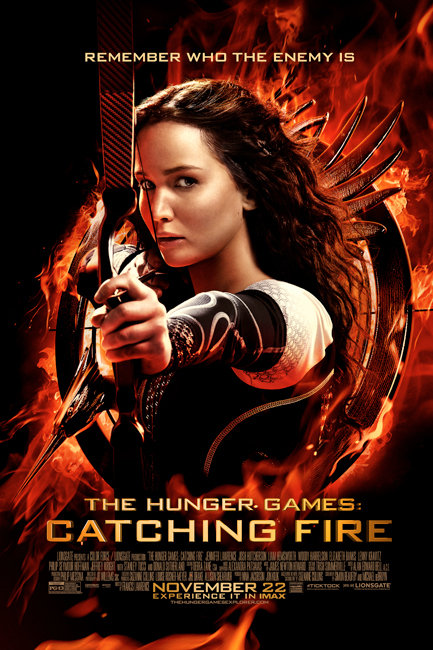 Based on the novel by Suzanne Collins, the second installment to the Hunger Games trilogy is Catching Fire, starring Jennifer Lawrence, Josh Huntcherson, and Liam Hemsworth. Katniss Everdeen returns home to District 12 alongside her fellow winner Peeta Mellark. They must embark on a 'Victory Tour,' leaving their friends and family behind. They become the targets of the Capitol after their victory in the 74 Hunger Games sparks a rebellion in the District of Panem. In honor of the highly anticipated Hunger Games: Catching Fire movie, we're hosting a giveaway!
The epic prize pack includes: The Hunger Games DVD, Mockingjay Pin, Katniss Capitol Portrait, Peeta Capitol Portrait, Finnick Capitol Portrait, A Quarter Quell poster and a Final Poster
It's SUPER easy to enter, all you have to do is… 
1. Follow Hollywood.com on Twitter at @Hollywood_com starting Thursday, November 14, at 12 PM ET.
2. Retweet: "RT and FOLLOW to win a 'Hunger Games' prize pack in our #HungerGamesGiveaway http://hllywd.co/1aGw4dL" 
The contest runs from 12 PM ET Thurday, November 14 until 11:59 p.m. ET on Friday December 13th, 2013. Check out the official rules on the next page… Good Luck!
Hunger Games: Catching Fire hits theatres nationwide on November 22, 2013!
MAY THE ODDS BE EVER IN YOUR FAVOR!