'The Hunger Games' — The Ultimate Holiday Gift Guide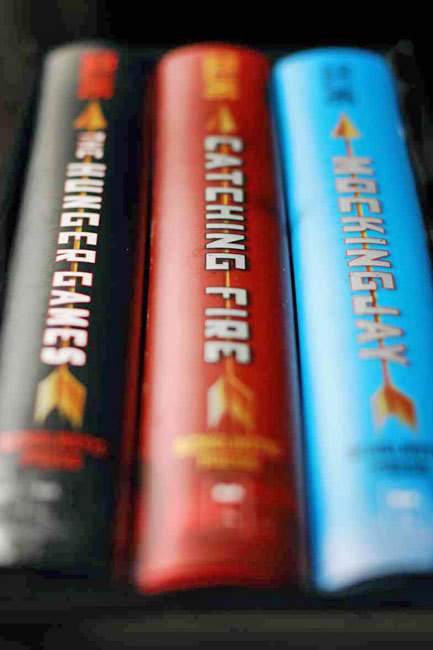 WeeLittlePiggy/Flickr
The holidays are around the corner and it's time to start thinking about what you're going to get your Katniss-obsessed friends and family. No worries, because we're here with a guide for the best presents for the biggest Hunger Games fans in your life:
The Books
No Hunger Games fan would be complete without the written words that started the Katniss craze. Spring for the complete trilogy boxset so they can read the whole tale again from start to finish. [Amazon]
Mockingjay Jewelry
The mockingjay is an important part of the Hunger Games mythology and it can also become a staple of your favorite fan's jewelry collection with this Katniss-inspired necklace. [Amazon]
Cook Book
It might be called The Hunger Games, but there's a surprising amount of food between the pages of this action-soaked trilogy. If your super fan is also a super chef, get them this unofficial cookbook so they can whip up Capitol-inspired dishes. [Amazon]
Shoes
Your ultimate fan could always use a new pair of shoes, and these handpainted kicks from Etsy will make for a one-of-a-kind item.
Posters
Nothing says love like putting up a bunch of posters, and Hunger Games fans aren't just obsessive but incredibly talented. Pick up the official movie poster or scroll through sites like Etsy in order to find one of a kind prints.
Makeup
Perhaps your superfan wants to emulate that fabulous Capitol style? Lucky for them CoverGirl partnered with the film to make a line of Hunger Games cosmetics. Now your favorite fan can get the full 'girl on fire' look for themselves. [CoverGirl]
Archery Lessons
Ok, this one is a little out there. But if your superfan really wants to throw down like Katniss Everdeen, they're going to need some skills with the bow and arrow. Look around for a local archery studio and get your fan a few classes with an instructor so they can learn how to wield Katniss' weapon of choice.
What are some great Hunger Games gifts you'll be getting for your ultimate fan? Share in the comments!