A 'Hunger Games' Thanksgiving: 4 Recipes From Book To Table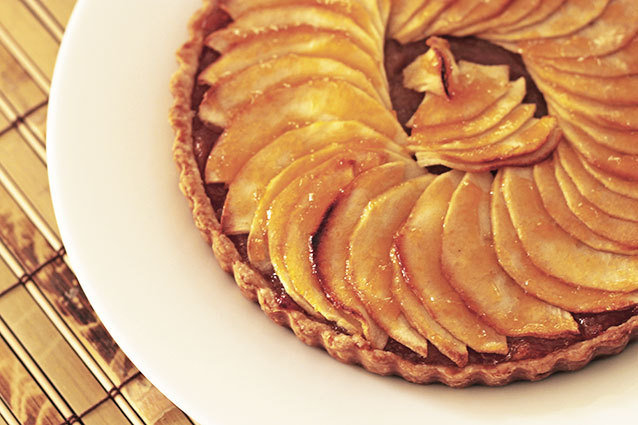 Stacy Spensley/Flickr
Thanksgiving is right around the corner, and this year we'll be giving thanks for the release of The Hunger Games: Catching Fire. Despite being called The Hunger Games, the series about a dystopian future actually has quite a few tasty dishes scattered throughout the story.
From the opulent food of the Capitol to Peeta's family bakery, here are some Hunger Games favorites to add into your Thanksgiving Day feast. These delicious dishes will have your guests fighting to the death over the last bite:
Pumpkin Soup
During Katniss' victory tour in the Capitol, she indulges in some delicious pumpkin soup. As a Thanksgiving dish, you really can't beat the combination of seasonal pumpkin and Hunger Games inspiration. [Recipe here]
Lamb Stew
What better way to celebrate Katniss than with her favorite meal? During her time in the Capitol she's asked by oily talk show host Caesar what has most impressed her about the capitol. "Lamb stew," she responds. If prepared well, it might become your new favorite dish as well. [Recipe here]
Orange Chicken
During a lunch with stylish Cinna, Katniss obsesses about the orange chicken the two share. She imagines how hard it would be to replicate the meal back home in District 12, where pretty much all provisions are scarce. Fortunately, you won't have to hunt your own chicken to make this delicious dish. [Recipe here]
Mellark Bakery's Goat Cheese and Apple Tarts
What's a good Thanksgiving dinner without dessert? Peeta's family owns a bakery, which means they're always whipping up all kinds of tasty treats, even if they don't get to eat them. And what torture it would be to stare every day at these delicious apple tarts without having a bite! You don't have to go all the way to Panem just to pick up these treats; now you can just whip them up yourself. [Recipe here]
Would you ever incorporate food from The Hunger Games into Thanksgiving? And if so, which foods? Share in the comments!