Anchorman 2 Isn't Happening. We're Bummed
Source: Adam McKay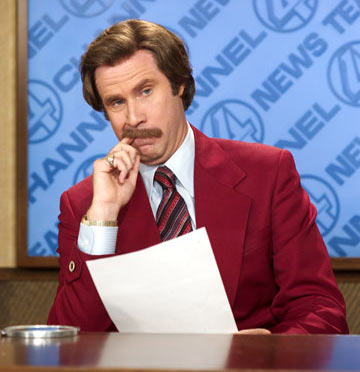 According to Anchorman director Adam McKay's twitter account, Anchorman 2 is not happening.
"So bummed. Paramount basically passed on Anchorman 2. Even after we cut our budget down. We tried."
The potential sequel to one of our favorite comedies is now dead after months of rumors. The original film starred Will Ferrell, Steve Carell, Paul Rudd and Christina Applegate and made over $84M, domestically with a budget of just over $28M. The problem this time seemed to be budget as some of the actors who appeared in the original have seen their careers excel (Carell) and with that, came a pay upgrade. Seems they couldn't shave enough.
That leaves us in a glass case of emotion. Milk, was definitely a bad choice.