'I Don't Know How She Does It' Photo Poses Many Questions
She does it all. How? That's the question. Very literally.
Sarah Jessica Parker stars in the comedy I Don't Know How She Does It as Kate Reddy, who is both a high level executive in the finance industry and alpha parental figure to her two children. With all that pressure, there must come a point where she loses it… and it's more than likely going to occur within the hundred-minute bounds of this film. SJP heads a cast including Greg Kinnear, Christina Hendricks, Pierce Brosnan, Jane Curtin, Busy Phillips,  Seth Meyers, Olivia Munn, Kelsey Grammer—whether they know how she does it remains unclear.
Check out the first poster for the film below and click it for more Sarah Jessica Parker.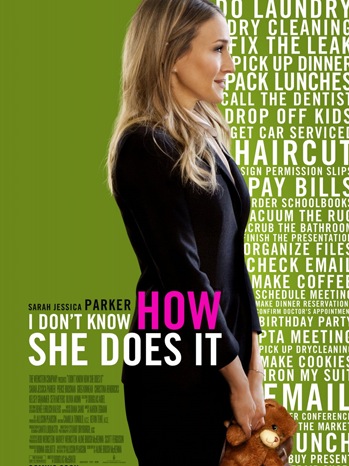 Source: Hollywood Reporter