The Twilight Saga: Eclipse Title Art Revealed; Another New Moon Clip Debuts
After a frenetic week of New Moon hype, Summit Entertainment is at it again. Today they dropped a new TV spot online entitled "Save Her," in which Taylor Lautner looks pretty badass, while Robert Pattinson looks merely pretty:
In addition, Summit unveiled the title art for the next chapter in the Twilight saga, Eclipse: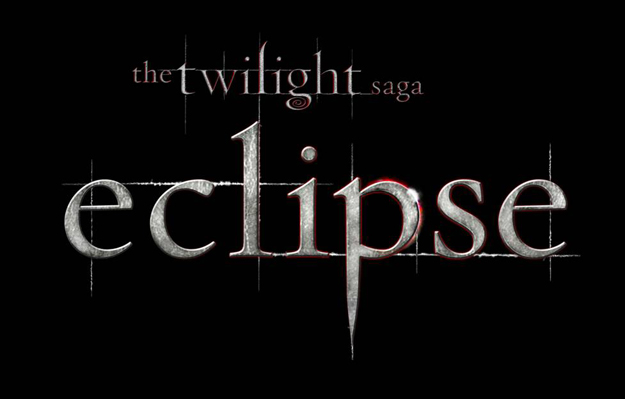 New Moon opens November 20, 2009. Eclipse arrives June 30, 2010.