Transformers Director Seeks New Starlet
So, now that Michael Bay has dropped Megan Fox for the third Transformers movie, the director is looking for a new pretty face. Paramount began production last week, but Bay apparently still has one week to choose Shia LaBeouf's new love interest. Bay, being the thoughtful and generous man that he is, is looking to hire a fresh face for the movie, much as Fox was for the first Transformers. Obviously, Fox set the bar pretty high with the first two Transformers movies (cough), so without further ado, lets take a look at Bay's shortlist and help the gentlemanly director narrow down his options, shall we?
Brooklyn Decker, a.k.a. "The Tits"
Bio: The 2003 model of the year is best known for her appearance on this year's cover of Sports Illustrated Swimsuit Edition and her marriage to tennis player Andy Roddick. She's had random appearances in music videos and guest spots on Ugly Betty and Chuck, among other illustrious programs.
Measurements: 32C-24-34
We say: Brooklyn's IMDB page doesn't show up on a Google search until you get to the … no screw it, I'm on the 11th page and I haven't found it yet. C'mon, Mike. Stop thinking with your dick for one second. Transformers 3 is going to suck if you cast a girl who has barely acted. On the other hand, those pictures.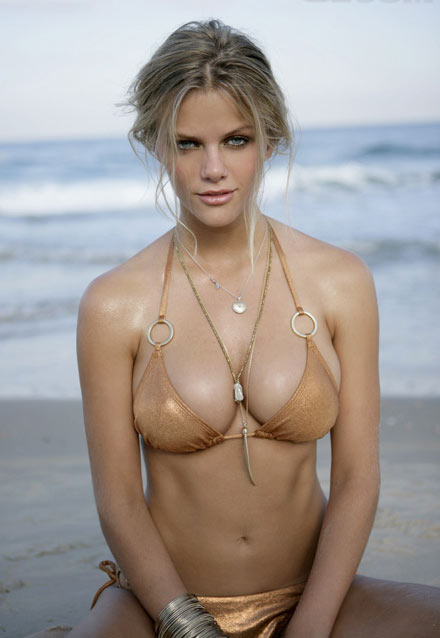 Rosie Huntington-Whiteley, a.k.a. "The Legs"
Bio: Huntington-Whiteley is an English model who has worked for Victoria's Secret since 2006. She was voted "Person Most Likely to Become a Supermodel" in her High School (or whatever they have in England) yearbook, and has been dating actor Jason Statham since April.
Measurements: 86-63-89 cm. Ugh, I hate the metric system.That's 34-25-35 for you non-metric types.
We Say: Although Rosie is supposedly Bay's front-runner after she "read for him" last Friday, she really doesn't have an IMDB. Seriously, check it. Never mind, I'll save you the trouble. She's appeared in four Victoria's Secret Fashion Shows and in one episode of Britain's Next Top Model. Hmmm, Rosie really must have blown Bay away with that reading.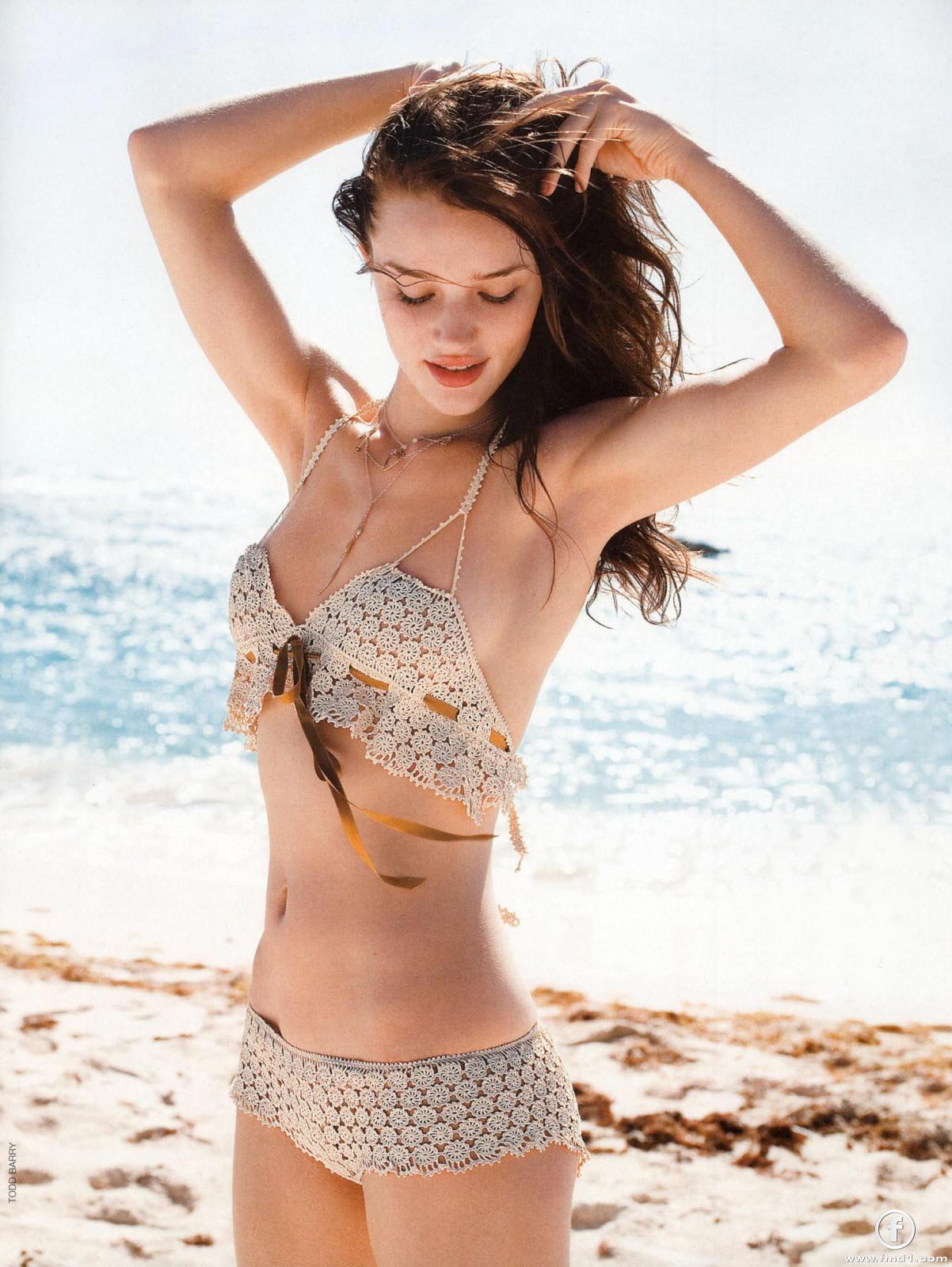 Sarah Wright, a.k.a. "The Face"
Bio: With roles such as "Sexy Blonde" in Made of Honor and appearances in such diverse fare as Malcolm in the Middle and How I Met Your Mother, Wright is the consummate professional of these three. Her IMDB has her in twenty roles stretching all the way back to '98. Could a breakout role in Transformers 3 push that number up to twenty-one?
Measurements: 34B-24-34
We say: Sarah's got the best acting credentials of the girls, and looks like she could be the test-tube spawn of Jennifer Garner and Jessica Simpson! Pick her, Mike!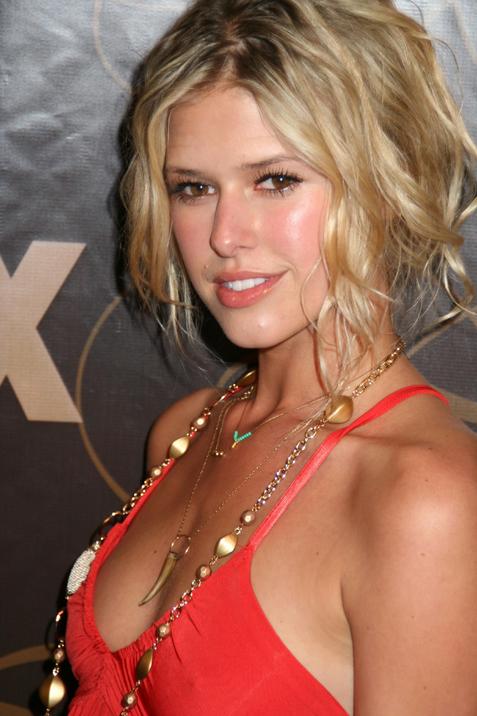 WINNER:
OK, So, Sarah's no
Eva Green
. But she's still leagues beyond Brooklyn and Rosie in terms of acting experience. While it's possible that the other girls may turn out to be natural acting talents, it seems like a pretty big risk for Michael Bay to bypass Sarah as Shia's next piece of eye candy. And I think that Brooklyn and Rosie are going to look far too much like Transformersmodels for audiences to believe that they're bumming around with Shia and his toy robots. I mean, there's suspension of disbelief, but, c'mon. Sarah, on the other hand, has a more believable, girl-next-door vibe to her. She even reminds me of Megan Fox, albeit blonde and without the
weird alien thumbs
.
Source: Deadline