Tron Legacy 3D Trailer to Run Before Select Alice in Wonderland Screenings
Disney will be debuting a new 3D trailer for Tron Legacy, their big-budget remake of the 1982 techno-classic, before select screenings of Alice in Wonderland, which opens everywhere on Friday, March 5, 2010, the studio announced today. In anticipation of the trailer's in-theater debut, Disney plans to unveil a new image from the film on the official Tron Facebook page each day this week. Here's the first one: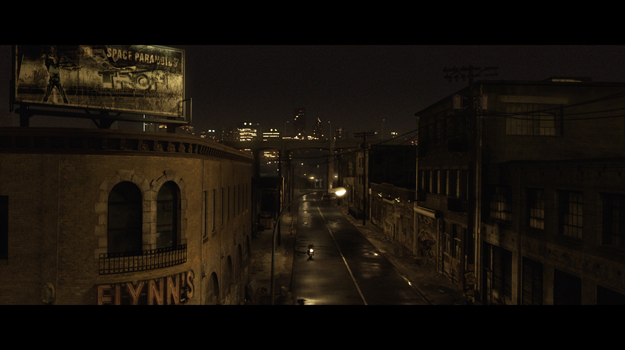 Tron Legacy opens December 17, 2010, which means we have nearly 10 more months of studio-orchestrated viral-marketing shenanigans to look forward to. Oh happy day.
Visit http://www.facebook.com/unsupportedbrowser to join the Tron Facebook army.