Ian McKellen Will Return As Gandalf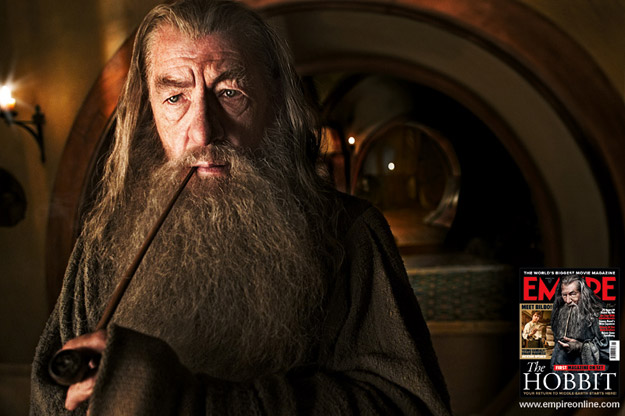 It's all happening! Fellow nerdlings, let us rejoice in the fact that The Hobbit film is truly coming together. Yes, the inclusion of characters from the LOTR trilogy in the series' prequel is a bit disconcerting, but we can be sure Peter Jackson is handling the project with care. The incredible news now is that the moment we've all been waiting for has arrived. It's official: Ian McKellen will be bringing back his thundering wisdom, scraggly beard, and sage advice to The Hobbit.
But wait, there's more. Andy Serkis, who provided an unimaginably accurate representation of the creature Gollum in the original trilogy, will also be returning to tell the story of how it all began.
In case you weren't a fan of the original books, The Hobbit is the book in which Gandalf and Gollum are introduced. Both characters are integral parts of the story, and after the actors delivered such unforgettable performances in Jackson's golden trilogy, I doubt anyone could have replaced them and gotten away with it.
Last week, Elijah Wood also signed on to return for The Hobbit – which is odd because Frodo isn't even born yet when the book takes place. Many fans speculate that he may serve as a narrator of the tale in order to place the film firmly in connection with the LOTR series. Of course, we've already made you aware that Cate Blanchett is back as Galadriel and Orlando Bloom has an offer to return as Legolas. Neither character played a part in Tolkien's Hobbit, but logistically, it's possible that they could have been around.
It seems that the impossible and somewhat disastrous undertaking of adapting Tolkien's classic is actually going to work. I'll reserve the rest of my excitement for now because I'm afraid too much celebration might jinx it.
Source: Hollywood Reporter