10 Pop Culture Crazies With Blue Eye Shadow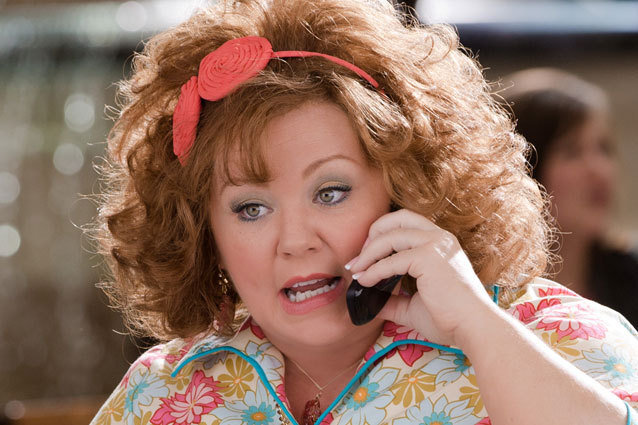 The color blue is typically associated with pleasant things like babbling brooks or fluffy, cloud-filled skies. The instant that color touches a woman's eyelids, however, something snaps — the world gets dark, and a devestating chill runs through those with good taste. In this, the year 2013, blue eye shadow should be used in three — yes, only three — situations. First, if your hair is crimped, your sleeves are puffy, and you're going to an '80s dance party. Two, if you're a make-up artist and you're either creating an unbelievably realistic-looking bruise or a dramatic peacock-inspired look. Three, if you're bats**t crazy.
In Melissa McCarthy's latest cinematic adventure, Identity Thief, she plays a identity-stealing sociopath who would much rather scam the life savings from an innocent bystander (Jason Bateman) than work for an honest living. Her loud clothing and paint-splattered make-up are only the tip of the outrageous iceberg that is hiding within McCarthy's erractic, yet eventually loveable character.
This wacky movie has sparked an ephipahny in our pop culture-loving minds. The craziest of characters always seem to have one thing in common: outrageously obnoxious bright blue eyelids. Don't believe us? Check it out! In honor of all the crazies, we've put together our top ten examples of how blue eye shadow should be your first and only sign to back away slowly — and then run like hell!
GALLERY: 10 Pop Culture Crazies With Blue Eye Shadow
Follow Leanne on Twitter @LeanneAguilera
[Photo Credit: Universal]
---
From Our Partners:

Celebrity Swimsuits Ever (Celebuzz)

Stars: Where Are They Now? (Celebuzz)