Inception to get warm weekend reception

Warner Bros. "Inception" has been the number one film every day since it opened and again presents a formidable road block to the newcomers' shot at the top spot.  Last weekend's tiny 32% drop and great continued mid-week strength portends a solid third weekend session for the Christopher Nolan mind-bender.  A great film, with a huge fan base and now even pop-culture references of its own, "Inception" has captured the imagination of the world and has the numbers to back it up.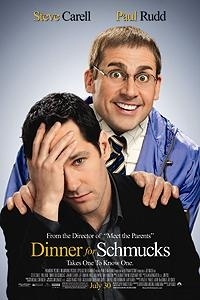 However, there are some worthy newcomers to contend with, including comedy stars Steve Carell and Paul Rudd in Paramount's "Dinner for Schmucks."  These two also appeared in 2004's "Anchorman: The Legend of Ron Burgundy" which opened with $28.4 million. Carell's average wide release opening gross is around $27 million while Rudd's is $20 million and so a strong comedy debut in the low $30 millions would not be a surprise and could put it in contention for the top spot.  The film is directed by Jay Roach who directed the "Austin Powers" films and the "Meet the Parents" franchise.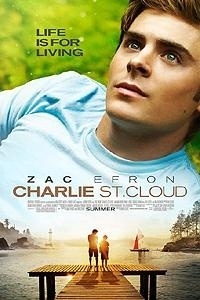 On the dramatic side of things is Zac Efron and Kim Basinger in the May-December romance "Charlie St. Cloud."
Director Burr Steers also directed Efron in 2009's "17 Again," which opened at number one with $23.7 million in April of that year.  This fantasy drama will likely appeal to younger women and the younger date crowd.  The film follows a young man overcome by grief at the death of his younger brother and the story of how he meets a woman at the cemetery where his brother is buried.
That said, Sony's "Salt" has also been generating terrific mid-week grosses and enjoying solid word-of-mouth and critical reviews and therefore should post a strong sophomore session that will put it right in the thick of the box office action. "Salt" is a perfect summer popcorn movie that delivers the goods while Angelina Jolie holds it all together with a terrific performance. 
Universal's "Despicable Me" has also showed no signs of slowing down and after 20 plus days of release remains a top five contender as it now goes for the $175 million mark and beyond in domestic box office.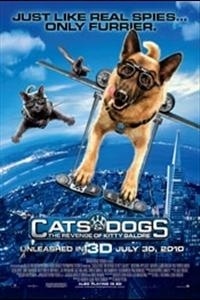 For kids and families is the 3-D sequel "Cats & Dogs: The Revenge of Kitty Galore" from Warner Bros.  The original "Cat & Dogs" back in 2001 debuted on the Fourth-of-July with a $21.7 million first weekend, but there is some pretty stiff competition out there for the family audience and so we will have to see if Kitty Galore can scratch her way up the chart.
A month of up-trending box office has been good for the summer and year-to-date revenue stream as audiences are finally feeling the excitement generated by "Inception," "Salt," Despicable Me," "The Sorcerer's Apprentice" and "Toy Story 3" (which has become the eleventh highest grossing film of all-time this week!).  Year-to-date revenues are now up 4.5% and attendance has gone from a 4% downturn to a mere 1% deficit in just one month's time.  Most impressively the Summer season's box office fortunes have gone from down 5% on revenues and 11% on attendance just a month ago to 3% ahead on revenues and just 3% down on revenues through this past weekend.