Infographic: The Dreamworks Animated Hybrids
One of Dreamworks Animation's top priorities has always been to reel in big name talent to fill the voices of their cartoon heroes (see: Puss in Boots starring Antonio Banderas). But when you put a movie star behind the facade of an animated character, are you really getting the most out of them?
We have a solution. Instead of simply lending their vocals to these anthropomorphic creatures, we suggest Dreamworks goes all out. Splice the celebrities recognizable mugs into the design, so that you have a talking cat that sounds and looks like your high-profile star. It's quite genius, and as you'll see from our handy graphic, Dreamworks missed out on a lot of great opportunities in the past. Obviously.
Inspired by the photoshopping magic of the terrifyingly amazing Pony Danza, we present this collection of Dreamworks Animated Hybrids.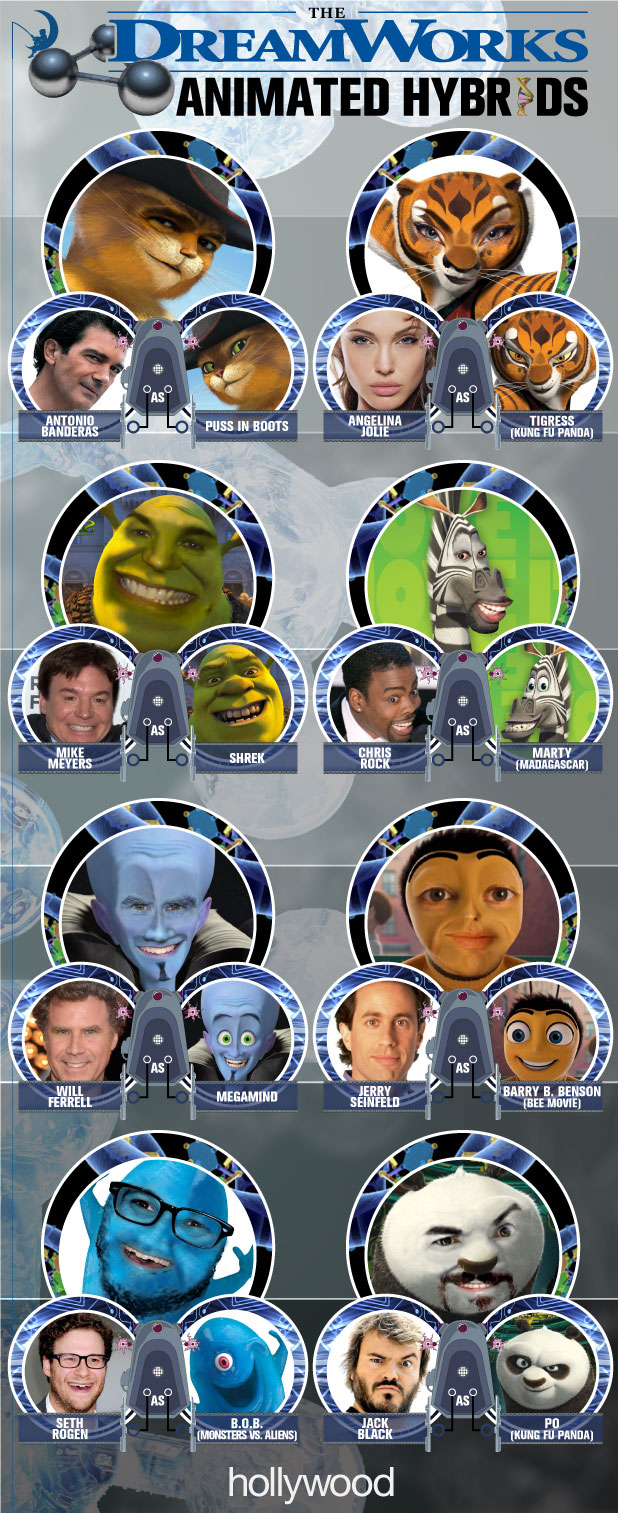 ="font-style:>