'Innocence of Muslims' Producer Gets One Year Jail Time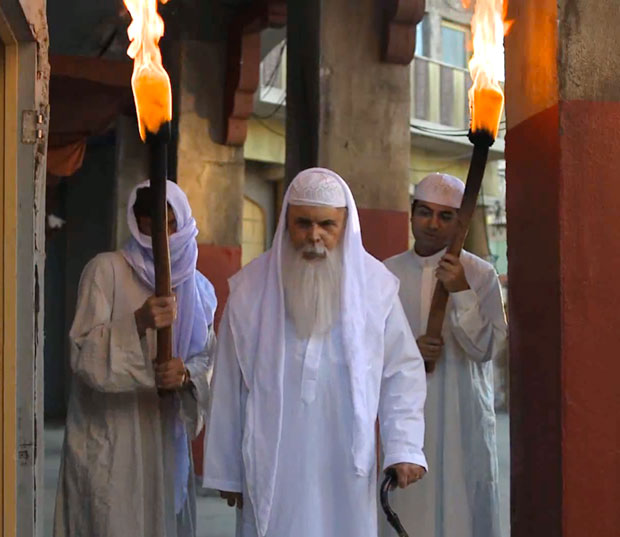 Guilty as charged: it's a year's worth of jail time for the highly-controversial filmmaker of The Innocence of Muslims. Concluding months of speculation, Los Angeles-based Mark Basseley Youssef—also known as Nakoula Basseley Nakoula—admitted in a hearing today to four allegations of using fake identities, according to Deadline. The judge on the case, Christina Snyder, ruled that Youssef must serve a one year sentence and subsequently submit himself to four years of supervised release after he is released as a punishment for this violation. In exchange for the guilty plea, four other allegations of probation violation were dropped by federal authorities.
Youssef was initially arrested on September 27 on eight counts of probation violations and remained in police custody ever since. His last hearing, on October 10, set a November 9 hearing date. That hearing—since abandoned in light of the recent guilty plea—was to have the U.S. Attorney prove Youssef violated the terms of his probation on his 2009 bank fraud conviction by making and uploading The Innocence Of Muslims 14-minute trailer onto YouTube when it is said that his probation specifically prohibited his use of the Internet and computers.
The Innocence of Muslims originally came into the spotlight after it was intially reported that the trailer set off a series of violent and deadly protests in the Muslim world—including the UN embassy attacks on September 11—throughout September. This was later called into question and later disproven by CIA intelligence, and was not a factor in the sentencing of Youssef.
Hollywood.com has reached out for a comment on the case, but had not heard back at the time of publication.
Are you surprised by the outcome? Let us know your thoughts in the comments.
[Photo Credit: Sam Bacile; APAimages/Rex/Rex USA]
Follow Alicia on Twitter @alicialutes
More:
'Innocence of Muslims' Creator Nakoula Basseley Nakoula Arrested
'Innocence of Muslims' Controversy Continues: Actress Refiles Lawsuit
Violent Protests Against 'Innocence of Muslims' Prove YouTube's True Power
From Our Partners:

'Star Wars VII': Who Will Direct?
(Moviefone)

(Moviefone)