Take a Trip Through Space with Our Breakdown of the Trailer For Christopher Nolan's 'Interstellar'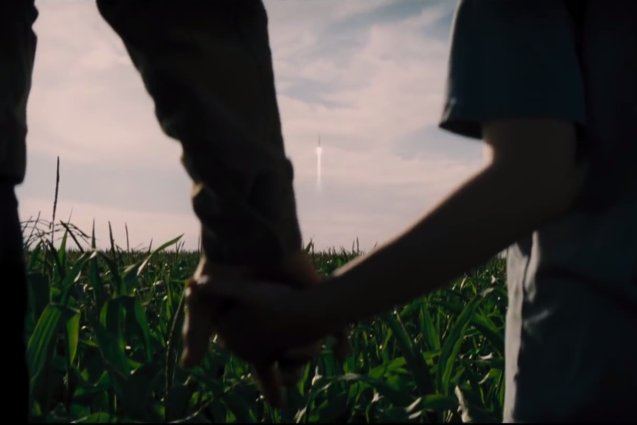 Interstellar Movie/YouTube
Christopher Nolan, working from a script written by his brother Jonathan in 2008 (and intended for Steven Spielberg), will be bringing this near-future sci-fi story Interstellar to the screen. In this first trailer, we hear Matthew McConaughey (who has officially aged out of "Abs Guy" and into something far more interesting) describe the metaphorical power of space travel and its endless possibility. 
Nolan is known for his powerful images and for how he incorporates his theorhetical ideas into his narratives. Here, he has tapped into the American desire for exploration, even subtly reinforcing with McConaughey's speech the Manifest Destiny arrogance of deserving to explore and take over new worlds. 
Let's work our way through Nolan's historical images and parse what they might mean for the film's themes.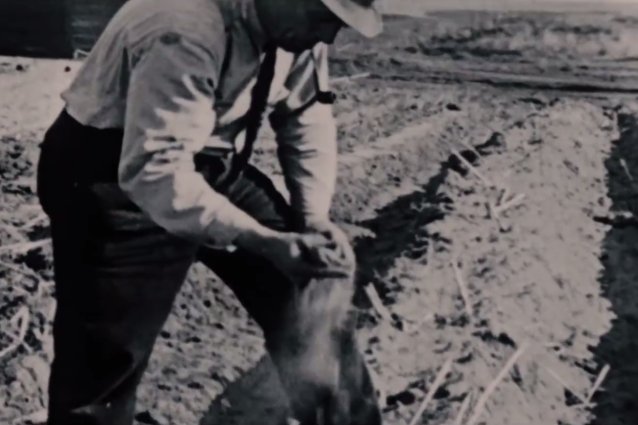 Interstellar Movie/YouTube
The Dust Bowl: Much of Nolan's actual footage takes place in cornfields, including one that is burning. Global warming and other natural disasters could spur the characters to pursue space travel as the only way to find new resources for sustaining human life.
Interstellar Movie/YouTube
Speed of Sound: Perhaps this is a reference to wormhole/time travel, which would allow a vehicle to travel faster than the speed of light, the next major barrier in the way of long-distance space exploration.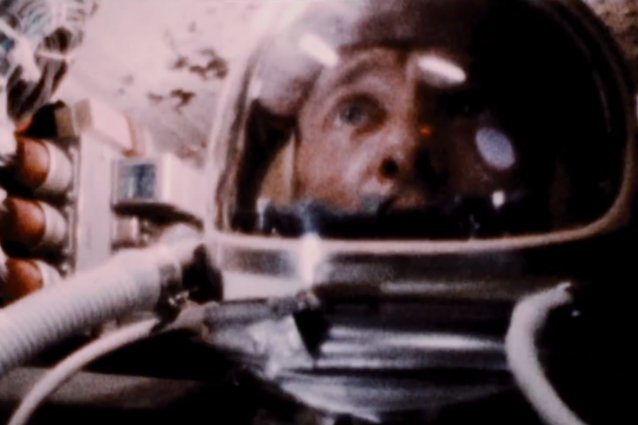 Interstellar Movie/YouTube
Mercury Capsule: The first man in space, alone in his small capsule. Other big names in the cast like Anne Hathaway and Jessica Chastain imply this won't be intimate like Gravity, but any space travel story incorporates some claustrophobia and cramped quarters.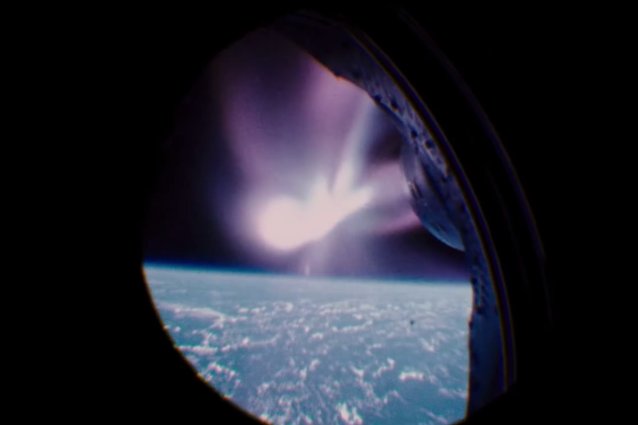 Interstellar Movie/YouTube
Gemini 2: An unmanned American mission, launched in 1965 and intended for the testing of the spacecraft's endurance under suborbital heat and pressure; noteworthy primarily for withstanding multiple flights.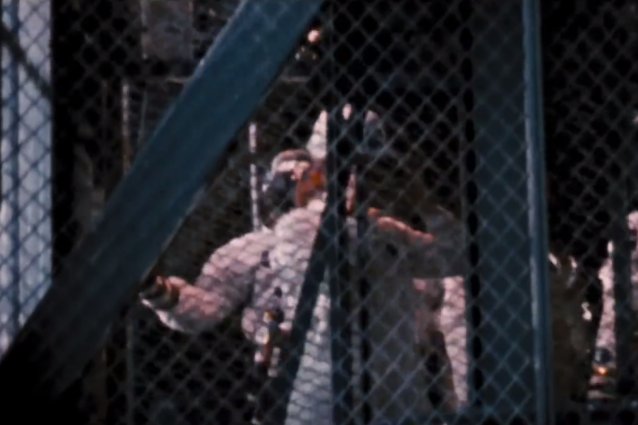 Interstellar Movie/YouTube
Neil Armstrong and Crew: Obviously Armstrong and the rest of his fellow astronauts are famous for being the first crew to set foot on the moon.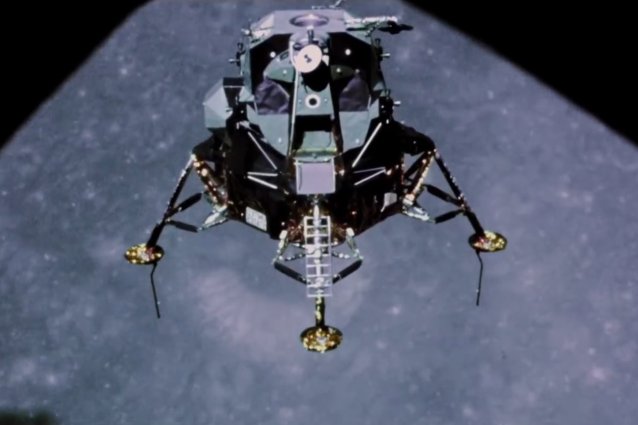 Interstellar Movie/YouTube
Moon Landing: And that's how they got there, in probably the most iconic spacecraft of American history, the Intrepid. Fitting that this comes while the voiceover is all about hope, potential, and optimism — because that's what this image evokes in us.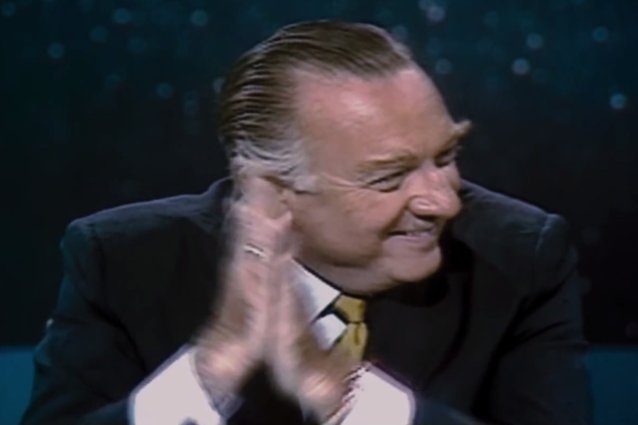 Interstellar Movie/YouTube
Some Guy.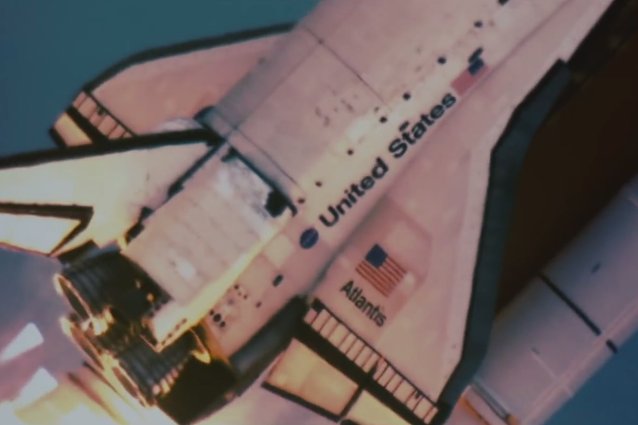 Interstellar Movie/YouTube
Atlantis: The final journey of space shuttle Atlantis, which to many represented the close of NASA's golden age of exploration. Nolan's film will be either rewriting history so that this age never ended or figure out a reason how NASA is able to afford this renewed energy for human space travel — perhaps by incoporating corporatism into their science, as we see today with short space trips available to consumers for a steep price. 
Nolan is using very carefully chosen images to introduce his story, they just happen to not be the images he shot. It's an evocative way to make a trailer, and hopefully we've accurately parsed out a few of his themes.