'Iron Man 3' and 'Thor 2' Cast Villains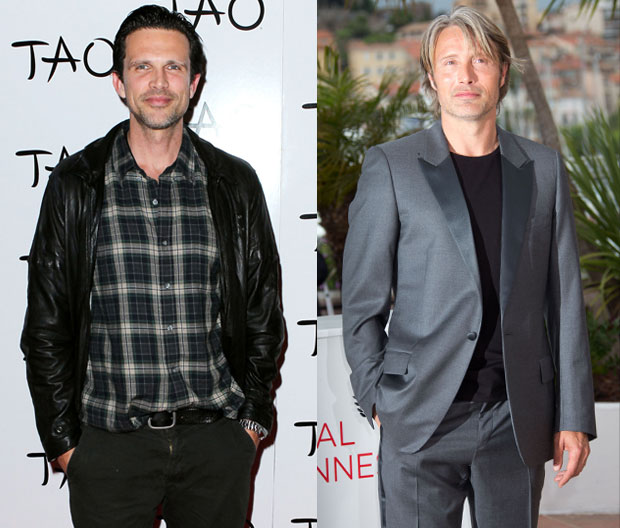 Sometimes it's good to be bad. Just ask actors Ashley Hamilton and Mads Mikkelsen, who both snagged roles as the villains in Iron Man 3 and Thor 2, respectively.
According to IndieWire, Hamilton, 37, he of Dancing with the Stars, er, fame and being briefly married to both Angie Everheart and Shannen Doherty, has been cast as baddie Firepower for the eagerly anticipated third installment of the popular Iron Man series. The movie, which recently got former director Jon Favreau on board to appear on camera, has reportedly had Sir Ben Kingsley in talks to either play the villainous Hugh Jones or The Mandarin.
Thor 2 has also found another villain, this time in the form of Danish actor Mikkelsen. The 46-year-old, seen in other big budget action fare like Casino Royale and Clash of the Titans, will apparently team up with Tom Hiddleston's Loki to wreck havoc on Thor in the sequel. (Which villain Mikkelsen will be playing is currently unknown.)
Hot off the record-breaking success of The Avengers, the news can only bode well for the relatively unknown Hamilton and Mikkelsen. Since neither of the films, which are both due in 2013, necessarily need a big name attached draw in crowds (Marvel's superhero flicks tend to rely more on their heroes and less on their villains, than say, Nolan's Batman saga) the addition of these two stars likely won't have a major effect on drawing crowds in. After all, that's what Robert Downey, Jr. and Chris Hemsworth are for.
What do you think of the Iron Man 3 and Thor 2 bad guy casting? Were you hoping for bigger names to play the villains or do you think Ashley Hamilton and Mads Mikkelsen (pictured) make for good additions to the franchises? Sound off in the comments section.
[Photo credit: WENN.com]
More:
Iron Man 3: Jon Favreau is Happy to Return — As Actor, Not Director
Iron Man 3: What We Know So Far (Who's In, Who's Out, New Villain!)