'Iron Man 3' Kicks Off Production with First Official Image
Production has officially begun on Marvel's Iron Man 3 — as evidenced by a brand-new photo from the studio itself.
The shot, taken during the film's principal-photography stage, appears to show Tony Stark (Robert Downey Jr.), from behind, as he prepares to suit up and become the title superhero. According to the studio, production on Iron Man 3 is currently under way in Wilmington, North Carolina, with Miami and China also set to be visited by the cast and crew.
Speaking of which, as has been highly publicized, there are some changes in store for the third installment in the blockbuster franchise: Shane Black, who had been absent from feature films since 2005, is stepping in for Jon Favreau (who will instead star in the movie) to direct IM3, while new cast members include Guy Pearce, Ben Kingsley and Rebecca Hall. The film is penciled in for release on May 3, 2013. Check out the first photo below!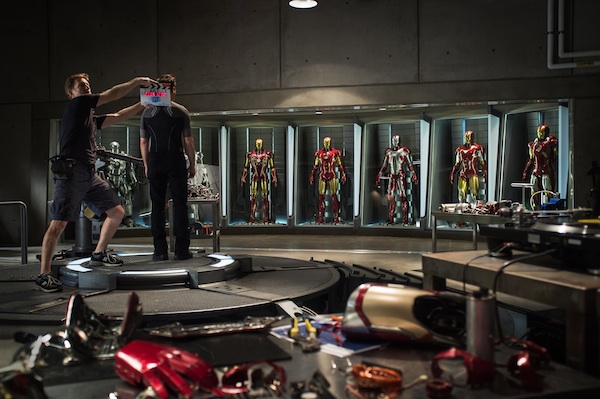 More:
'Iron Man 3' and 'Thor 2' Cast Villains
'Iron Man 3': Jon Favreau Happy to Return – as Actor, Not Director
'Iron Man 3': James Badge Dale – Robot!