'Iron Man 3': Scarlett Johansson, Gwyneth Paltrow and Don Cheadle Confirmed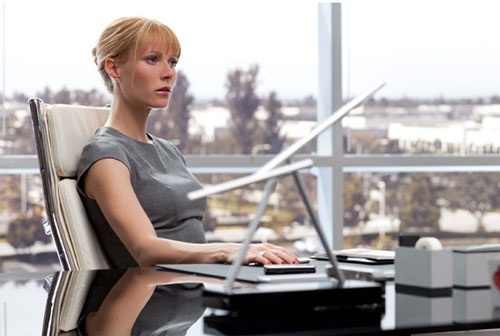 The Marvel universe doesn't exactly like to keep its characters separated. The upcoming sensation The Avengers will feature the "assembly" of the group of comic book heroes, but hardly their first encounters. The stars of The Avengers have been making cameos in one another's feature films for years. The developing movie Iron Man 3, starring Robert Downey, Jr., will continue the trend: Scarlett Johansson is confirmed to appear as her Avengers hero Black Widow.
Johansson, who appeared in Iron Man 2, won't be the only familiar face alongside Downey in the upcoming threequel. Iron Man series fixture Gwyneth Paltrow, who plays Pepper Potts in the first two movies and in The Avengers (as we can see in the movie's Japanese trailer), is also confirmed for Iron Man 3. Potts is Tony Stark's (a.k.a. Iron Man) loyal right-hand woman who practically keeps the narcissistic superhero from unraveling at his bionic seams.
Another returning player: Don Cheadle, who adopted the role of Lt. James Rhodes ("Rhodey") in Iron Man 2. The character was portrayed by Terrence Howard in the first Iron Man. The cast is still being built up, so who knows what other Marvel cast members might show up in Iron Man 3?