'Iron Man 3' Super Bowl Sneak Peek: Meet the War Machine — VIDEO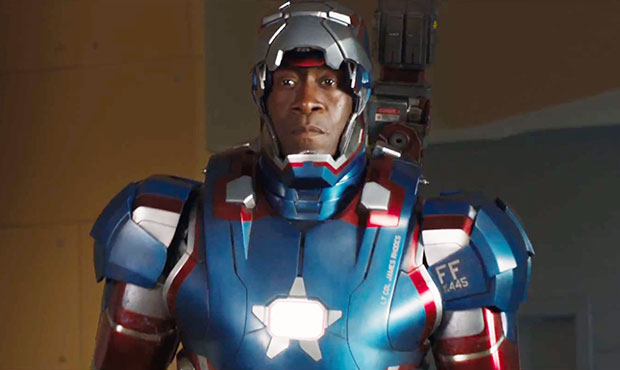 I've always said that professional football would be more compelling if there were detonating missiles and jet-powered metallic suits involved… really, I have — I've ruined many a fantasy draft by writing in "Jaime Sommers." And now, it appears as though my dreams will be realized: This year's Super Bowl will showcase a new sneak peek for the forthcoming superhero movie, Iron Man 3. Since a three-day wait for any taste of the teaser would be mind-melding torture, below is a quick preview of the video — offering a glimpse at what might be one of the threequel's most anticipated additions: James Rhodes' (Don Cheadle) transformation into the War Machine.
Recent trailers for Iron Man 3 have showcased some of the darker, more somber elements of the film. Here, we get a bit of the full spectrum: Tony Stark (Robert Downey, Jr.) falling, literally, from glory; a weeping Pepper Potts (Gwyneth Paltrow); a maniacal Mandarin (Ben Kingsley); and, of course, your healthy dose of explosions. So far, Super Bowl XLVII is ranking pretty high on my list…
Check out the sneak peek preview here (and the new Iron Man 3 poster below), and catch the full video on Super Bowl Sunday. Iron Man 3 hits theaters on May 3.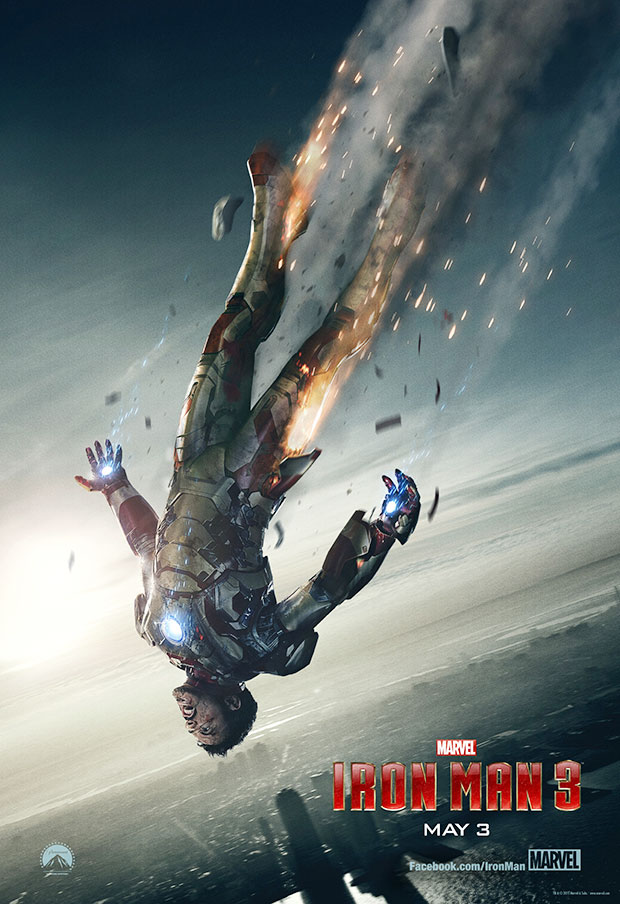 [Photo Credit: Marvel Studios (2)]
More:
'Avengers' FX Team Proves Its Oscar Worth (while Dabbling in Stop-Motion!) — VIDEO
Real Life 'Avengers': Iron Man's Gauntlet and More Marvel Technology Beyond the Tesseract
'Guardians of the Galaxy' Taps Jim Carrey and Adam Sandler? Superhero Films Are Fun Again

Miley Cyrus Teaches Us Yoga on the Beach — INFOGRAPHIC