New 'Iron Man 3' Trailer Confirms Tony Stark's Ego Still Present — VIDEO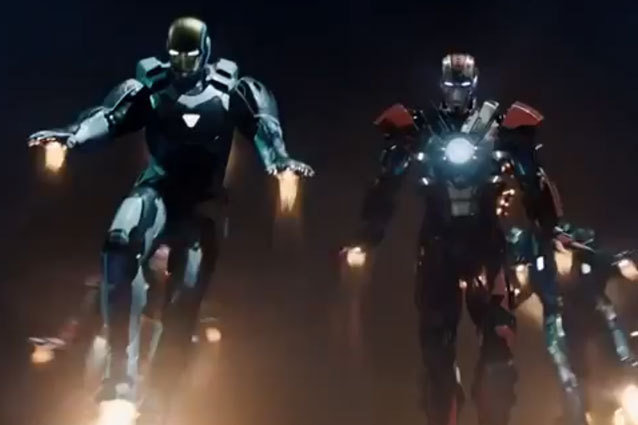 Oh, Tony Stark — always such a modest one, aren't you? The world's richest superhero (played by Robert Downey, Jr.) is in the beginnings of the homestretch push for its blockbuster debut this May. Can you hardly stand it? While previous trailers or clips have highlighted the darker aspects of Iron Man 3, this one reminds us that, have no fear, the old Stark — brimming with his special brand of cocky genius — is still alive and well. Don't let all that dark self-reflection from the other trailers lead you to believe otherwise!
RELATED: The 9 Most Revealing Shots from 'Iron Man 3' Trailer
Check out the quickie clip, below.
Robert Downey, Jr. returns to just one of his many movie franchises on May 3, 2013. This newest installment takes place in the months following The Avengers' epic Manhattan street battle, and focuses heavily on his quest to right the wrongs done by his latest formidable baddie, The Mandarin. It's an epic quest of rebuilding and retribution — fun for the whole comic book-loving family!
Follow Alicia on Twitter @alicialutes
[Photo Credit: Marvel]
---
You Might Also Like:


Topanga's Revealing Lingerie Shoot: Hello '90s!


13 Most WTF Fan Tributes