'Iron Man 3′: What We Know So Far (Who's In, Who's Out, New Villain!)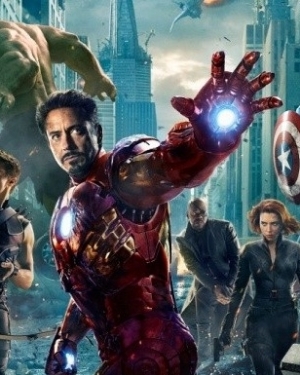 If you're a superhero fan concerned about the massive let down after the release of The Avengers and The Dark Knight Rises this summer, rest assured that there are more exciting comic book films on the horizon. Iron Man 3 is scheduled to be released on May 3, 2013, and though filming won't start until next month, details are already starting to leak. Here's everything you need to know about the return of Tony Stark:
1. There's a New Director
Fans were concerned when Jon Favreau, who directed the first two installments, left the franchise, but his replacement looks promising. Shane Black, who's best known for creating Lethal Weapon, has signed on for Iron Man 3. He previously worked with Robert Downey Jr. on the awesome film Kiss Kiss Bang Bang, and he's also writing the third installment, which should lead to a more cohesive story.
2. There's a New Baddie
Oscar-winner Sir Ben Kingsley is in negotiations to play a villain in the film. There are rumors that he might play oil tycoon Hugh Jones or The Mandarin, Iron Man's archnemesis in the comic books. After learning more about where the film is being produced, we're leaning toward the latter.
3. The Movie Will Be Made in China
Hollywood has been trying to create a cosier relatioship with China recently, and as a result, Disney is co-producing Iron Man 3 with the Chinese company DMG Entertainment. Disney's Greater China managing director has said, "We know Chinese audiences love Iron Man. So we are going to add Chinese elements and a Chinese story into Iron Man 3."
4. Scarlett Johansson is Out
Scarlett Johansson revealed in an interview with Screen Rant that she won't appear in Iron Man 3. However, she said she hopes that after seeing The Avengers, audiences will root for her to get a film of her own.
5. Jessica Chastain is In
It seems Jessica Chastain will fill the hole left by Scarlett Johansson. The star of The Help is in talks to appear in Iron Man 3. However, Gwyneth Paltrow doesn't need to be worried. She's already signed on for the third installment, and supposedly Pepper Potts will have more screen time.
More:
'Iron Man 3′: Scarlett Johansson, Gwyneth Paltrow and Don Cheadle Confirmed
Jessica Chastain in Talks for 'Iron Man 3′
[Vulture]