'Iron Man' Writers Board 'Tomb Raider' Reboot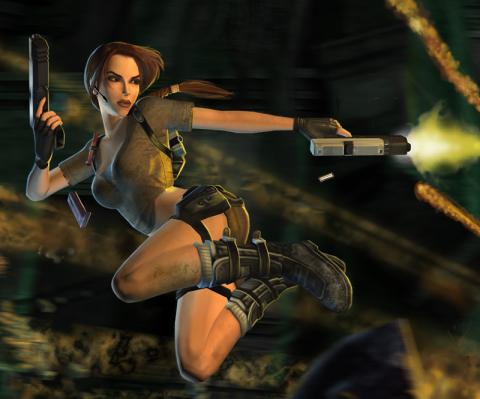 In the world of genre entertainment, they don't as good as Mark Fergus and Hawk Ostby. The duo has lent their linguistic skills to some of the coolest sci-fi, action and adventure films of the last few years, including Children of Men (which garnered them Oscar nominations), Iron Man and this summer's Cowboys and Aliens. Now they've set their sights on Lara Croft, the beloved best-selling video game character whose Tomb Raider titles have sold many millions of units and spawned a film franchise early last decade that turned Angelina Jolie into an action star.
Graham King, through his GK Films banner, acquired the rights to the character about two months ago and set the first entry in the reforged series for a 2013 release. Hiring these two talented writers today puts the production on course to meet that date. According to The Hollywood Reporter, the producer, responsible for hit films such as Traffic, Gangs of New York and The Town, aims to make his new heroine as iconic a female film figure as Sarah Conner and Ellen Ripley. Lofty ambitions, but given Croft's global recognition and a script from Fergus and Ostby I don't think that'll be much of a problem.
All the stars are aligning for this film. The next step is to hire a filmmaker willing to explore the origins of the adventurer, as that's the direction that King wants to take the project (not surprising). A fresh start should be good for Lara, whose 2003 sequel didn't live up to the 2001 original. Time to wipe the slate clean with a new star. My money's still on Olivia Wilde (it's the safest bet in today's movie market), but I'd like to know who you think should raid the tombs in 2013. Sound off!
Source: THR