Irvin Kershner, Director of 'The Empire Strikes Back', Passes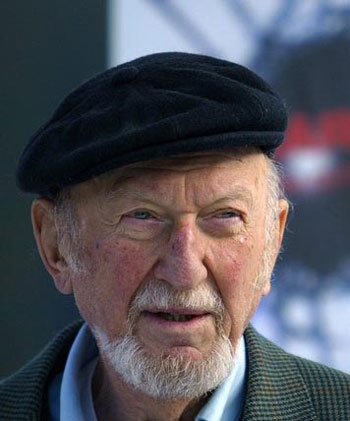 In a year marked by deaths in the entertainment industry (and the death of quality entertainment), the extended Thanksgiving weekend did not spare us from more loss. In addition to the passing of Hollywood legend and comedy royalty Leslie Nielsen, director Irvin Kershner has also passed away. He was 87.
Kershner was born in Philadelphia, Pennsylvania and went on to study art and music at Temple University and photography at the Art Center College of Design in Los Angeles. His film career began at the University of Southern California School of Cinematic Arts, teaching photography and studying cinema under montage artist Slavko Vorkapic.  After directing numerous documentaries around the world, he came back to the states to develop television series and pilots like The Rebel, Peyton Place, Cain's One Hundred, Philip Marlowe, and others.
After that, features came calling. Hoodlum Priest was first, followed by The Luck of Ginger Coffey, A Fine Madness, The Flim-Flam Man, and The Return of a Man Called Horse, among others. However, his most notable work came later in his career. Kershner was asked by George Lucas to helm The Empire Strikes Back after the monumental success of Star Wars. The film went on to be regarded as one of the (if not THE) best in the series and has a legacy all its own.
Kershner jumped into other lucrative franchises, helming the Frank Miller scripted Robocop 2 and the unauthorized, non-canonical Bond film Never Say Never Again while acting in films like Martin Scorsese's The Last Temptation Of Christ and the coming of age teen flick Angus.
Source: AFP