Is Elton John the New Walt Disney?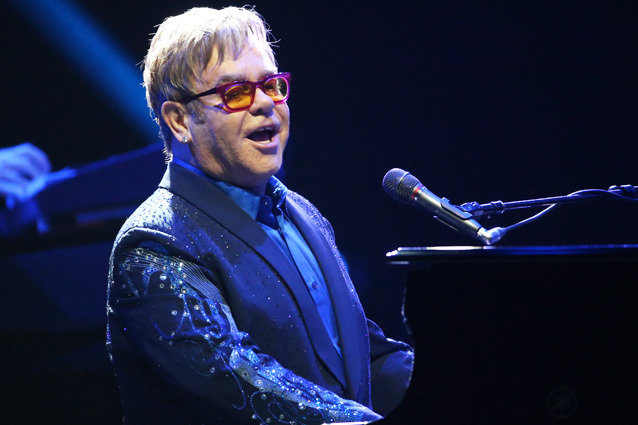 Getty Images
Who would have thought, back when Elton John was writing the music for Disney's The Lion King, that 20 years later he'd be giving the House of Mouse a run for its money?
John's Rocket Films recently announced plans to make an animated version of the Andrew Lloyd Webber-Tim Rice musical Joseph and the Amazing Technicolor Dreamcoat. The musician's company already scored an international hit in 2011 with Gnomeo & Juliet, and has a sequel to it in the works called Sherlock Gnomes. In addition, the company has another project by the Gnomeo director Kelly Asbury called Will Gallows and the Snake Bellied Troll in the pipeline and is developing an animated version of the Michael Buckley N.E.R.D.S. books.
Back in the '70s and '80s, it would've seemed unfathomable that the singer would become one of the leading animation producers in the world… despite his occasional on-stage antics in a Donald Duck suit. That was before The Lion King.
John, who worked with Rice on the film, provided a different sound for the Disney effort, mixing in world beats with pop sensibility and cheeky humor to arrive at something fresh and exciting. The film won John an Academy Award for "Can You Feel the Love Tonight" and grossed nearly a billion dollars in international box office (and added another billion as a Broadway show).
The funny part of John's subsequent success is that he originally tried to continue working with Disney. Gnomeo & Juliet started out as a Disney production, with John even appearing at industry functions in support of it. When the company's animation division merged with Pixar, however, the project was abandoned. Disney did eventually have a hand in the distribution of the film after it was completed, releasing it on the company's nearly defunct Touchstone Pictures imprint… a decision that John made no bones about being upset with.
Now John gets to bring Joseph, one of the most enduring stage shows in history, to the big screen with the full blessing and cooperation of Webber and Rice. Another success along the lines of Gnomeo and Disney might soon regret not working harder to continue its relationship with a man who helped launch one of the company's biggest hits… if it doesn't already.
Betting against the Rocket Man to deliver animated fare that audiences want to see would seem to be a billion dollar mistake.