Is 'Glee's' Heather Morris The New 'Buffy The Vampire Slayer'?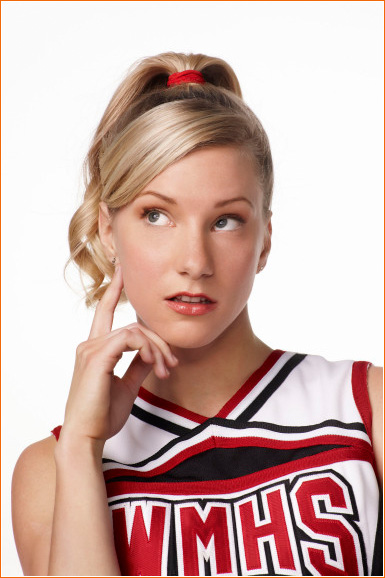 Almost as controversial as the news that Buffy The Vampire Slayer would be remade without Joss Whedon are the casting choices already sprouting from the internet. Some are claiming that Glee star Heather Morris may be the front runner for the role that gave Kristy Swanson and Sarah Michelle Gellar ass-kicking girl power in the 1990s.
According to an associate from Dolly Parton's Sandollar Production Company, previous rights holder to the property, Morris' name has been mentioned a lot in prior weeks and she's now being hotly pursued to play the part. Not bad for a chick whose only screen credit to date is Fired Up!
23 year old Morris already plays a student on TV, which would make the switch to a cinematic high school pretty easy, but the source also claims that the new version of Whedon's beloved character may be a post-grad. Instead of cheerleading drama and boy issues, Buffy will likely face joblessness and financial troubles in the scheduled 2012 release (in addition to bloodsuckers, of course).
I'm not opposed to giving Morris a stab at the Vampire Slayer. She's demonstrated physicality and competent comedic abilities on Glee, making her a capable candidate. In portraying the character as we know her, though, she'll need to tap into a depth that I have not yet seen. I'll give her the benefit of the doubt, but I'm not done browsing for the new Buffy just yet….
Source: JoBlo