Is Paramount's 'World War Z' Adaptation Ready To Roll?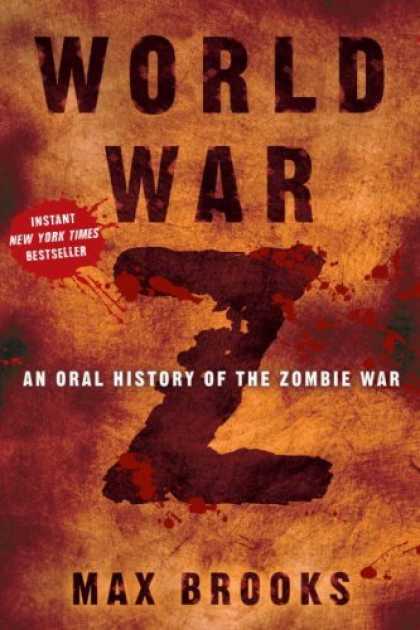 Fans of Max Brooks' apocalyptic epic World War Z have been pining for a big-screen adaptation for years now and Paramount Pictures had long been developing the pricey project with Brad Pitt on board as producer/star and Marc Forster set to direct. But with a rumored $125 million budget, the film has suffered numerous set-backs on its road to realization. Financial support was hard to find, but the studio seems to have secured funds as of late last month and now word is coming out that the film could go before cameras as early as the end of April/mid-May!
Bleeding Cool notes that cinematographer Robert Richardson, who just finished shooting Martin Scorsese's Hugo Cabret for Paramount, is already in pre-production at London's Elstree Studios, where I'm assuming interiors will be shot. Nothing here is set in stone, nor confirmed, but the fact of the matter is that director Forster is in the final stages of locking his latest film Machine Gun Preacher (which isn't due in theaters until September 2011) while Pitt is in the late stages of production on the crime thriller Cogan's Trade. That means that Forster could potentially be on set by next month, filming what should be the most epic zombie flick of all time (yeah, I went there), and Pitt could theoretically follow not long after as there's plenty of action for the filmmaker to shoot that won't require his star's services.
I'm dying for some kind of confirmation, because this thought provoking thriller can transcend the zombie genre's conventions and become a mainstream horror success. The novel is so vivid in its detailed account of how the world slipped into chaos, making it accessible to audiences on both political and emotional levels, giving it serious blockbuster potential. If I were in charge, I'd have gone with someone a bit younger in the role of the unnamed narrator/interviewer, but if Pitt has stayed on board as the film's star this long it must mean that he's going to deliver some truly special work. Consider me excited.
Source: Bleeding Cool