Is the Director of 'Twilight: Eclipse' Helming the 'Wolverine' Sequel?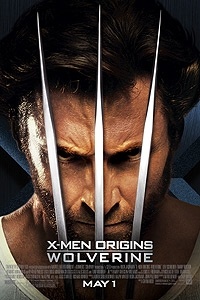 Although thankfully we were spared the presence of Taylor Lautner in Matthew Vaughn's upcoming X-Men: First Class, the specter of the Twilight Saga may be closer to the X-Men franchise than you think.
According to Vulture, insiders close to the production of 20th Century Fox's upcoming X-Men Origins: Wolverine sequel are saying that the studio has narrowed its shortlist for directors down to two: Twilight: Eclipse's David Slade, and The Time Traveler's Wife director Robert Schwentke.  Both have already been vetted and approved by the project's execs, and it's now down to star Hugh Jackman to decide who will direct after he sits down with the men next week.  However, a "well-placed source" inside the production studio is emphatic that "It's going to be Slade."
But that's not necessarily bad news.  While Slade did direct the latest installment of the love-it-or-hate-it Twilight series, you can't fault the man for having to work with poor source material.  And whether you want to admit it or not, Eclipse was easily the best directed and most action-packed of the three vampire flicks, appealing to a much broader (and more male) audience than the previous two.
Wolverine 2 will begin in Japan where the previous Origins movie left off, with Logan pursuing a "forbidden romance" with a Japanese woman betrothed to another man.  When Logan persists, he is forced to do battle with her ferocious father and samurai brothers.  That doesn't sound too much like classic X-Men to me, but there are probably other, more mutant-centric elements to the plot that simply haven't been released yet.
Christopher McQuarrie (The Usual Suspects) is scripting the film.  Stay tuned for more news on which director Jackman picks as word comes in.
Source: Vulture