Is Tom Hiddleston Stuck in a Genre Rut?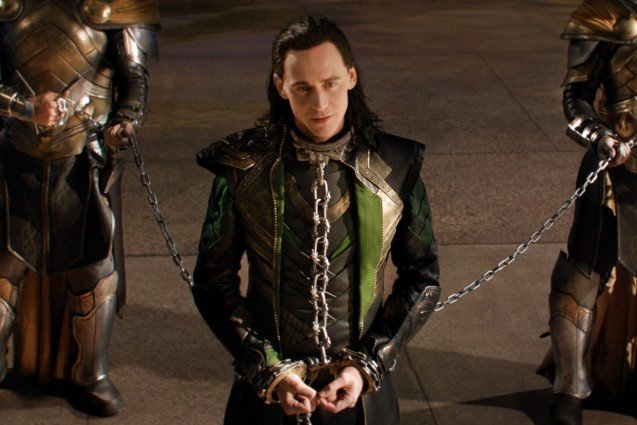 Walt Disney via Everett Collection
Tom Hiddleston is a busy man. The actor has just signed on to star in High-Rise, an adaptation of J.G Ballard's classic thriller of the same name. The film, which will be directed by Ben Wheatley and penned by Amy Jump, will follow a man who must survive in a futuristic high-rise building where the residents are cut off from society and lose their grip on reality. Aside from this new project, Hiddleston has also replaced Benedict Cumberbatch as the lead for the upcoming Guillermo del Toro horror flick Crimson Peak, and is featured in the upcoming Muppet film, Muppets Most Wanted. If all that wasn't enough, you can all but hear the cries from Marvel and Disney for him to come back and reprise his role as Loki, because for all the success that Marvel has had in creating their cinematic universe, they haven't managed to create a villain as sinister or alluring as the Asgardian trickster god. But if you take a close look at all of these films that the actor has lined up for the next couple of years, something interesting begins to stand out. Hiddleston has a del Toro Horror film, a puppet comedy, and a new dystopian thriller on his docket, but there's not a drama in sight? In fact, all of his upcoming films are some form of genre fare, which leads to the question: where are all the dramas?
After conquering the world, the box-office, and a sizeable chunk of Tumblr as Loki in The Avengers and the two Thor movies, you would expect the actor to take a step back from genre flicks and take some time to do some smaller projects. In fact, many young actors like to take a post-genre cleanse after reaching blockbuster success. Some like and take on some Sundance-ready indies, or put some prestigious dramas under their belts. James Franco did it after Sam Raimi's Spider-Man series limped its way to the finish line. Taking a step back and focusing on both drama and genre films netted him an Oscar nomination for 127 Hours, but also revealed the actor's hidden depths and versatility. Now he's a guy who can turn a role in a boisterous comedy This Is the End, and then move on to creating an adaptation of William Faulkner's As I Lay Dying.  Shia LaBeouf also took a step back from genre films after finishing off the Transformers series, though his reputation is probably worse off after the bizarre Howard Cantour plagiarism scandal that baffled the entire movie-watching world in late 2013.
The thing is, we want to see Hiddleston expand his role choice to include smaller and quieter films, like 2011's The Deep Blue Sea. Maybe take a romantic dramedy for a spin, or even something like a historical dramedy. It's not that we don't want to see him play Loki anymore, it's more that we want to see the actor spread his talent to a more diverse set of movies. We want to see thee actor apply that same epic gravitas to something more grounded than another film set in the clouds of Asgard, or whatever loopy dreamscape del Toro has in mind for Crimson Peak. Hiddleston is a actor with a deep background in Shakespeare (something readily apparent when you see his tragic take on Loki), and we want to see the actor really flex his acting muscles.
The name of the game in modern Hollywood is versatility, and an actor as seemingly talented shouldn't limit his gifts to genre entertainment when there's a whole wide world of film that could use more of the man behind the horns of Loki. All of this is not to say that genre films are a somehow lesser form of art, or that they require less talent, but an actor like Hiddelston could do wonders in more soulful parts now that he's muscled his way into the mainstream. Let's hope he finds some time between superheroes and horror flicks to find projects that really show off his range as an actor.