5 Reasons It's Okay If Netflix Is Your Boyfriend/Girlfriend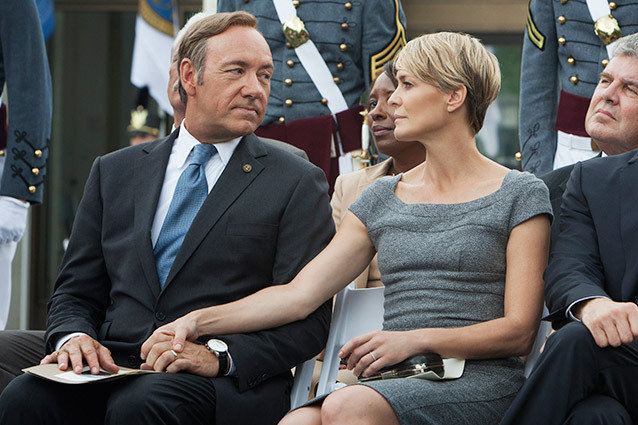 Netflix
If you find yourself single on Valentine's Day, let me be the first to tell you that's totally acceptable. Being stuck in a less than exceptional relationship for the sole purpose of not being alone on February 14 is silly — especially now that Netflix exists. In the current golden age of binge watching, a time when we can spend a Friday night with a whole season of Sherlock, it's totally okay to devote your Valentine's Day to Netflix — besides, the streaming service is probably better to you than your last significant other.
It's Committed
First of all, Netflix isn't going to run off with your best friend or some random person they met at a bar the one time you chose to watch Scandal instead of going out. Sure, if you don't pay a monthly fee, Netflix might suspend your account, but every relationship will cost you something — at least Netflix isn't asking for your heart or your self-respect.
It's Reliable
Netflix won't get drunk by five o'clock on Valentine's and forget to pick you up for your less-than-romantic dinner at Applebee's. Netflix will always be there for you with the biggest collection of movies and TV to keep you occupied.
It's Willing to Compromise
You'll never have to fight with Netflix over what to watch — and Netflix will never make you watch the new Daniel Tosh comedy special or 10 hours of My Name is Earl. Of course, some things aren't available to stream, but that's not Netflix's fault — that's the fault of the people who work at Netflix (huge distinction). 
It Gives Great Gifts
Instead of getting you something you never in your life would have wanted — like a half-used book of coupons for body sculpting classes — Netflix is giving singles the best gift of all: House of Cards Season 2.
There's No Hassle
While your friends are killing themselves to have The Best Valentine's Day Ever after a long week of work, you'll be relaxing at home. You'll be curled up comfortably on the couch with Kevin Spacey and, hey, you could do worse.