They're Making a Sequel to 'It's A Wonderful Life' That Sounds Really Weird, and Terrible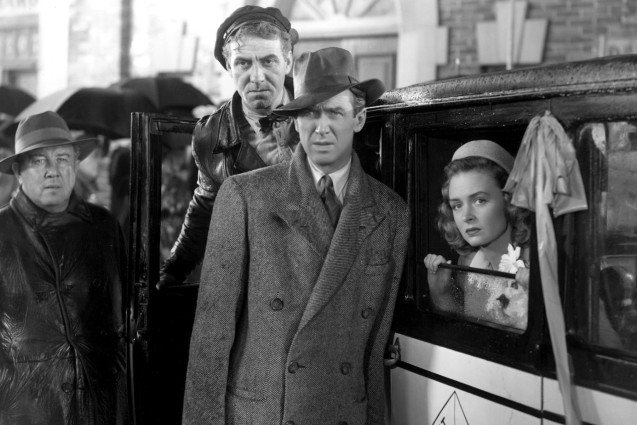 Everett Collection
Every time a box office cash register rings, a movie gets a sequel. So just a short 67 years after its original release, a follow-up to It's A Wonderful Life is in development. Yes, you read that correctly. The film, which will be titled It's a Wonderful Life: The Rest of the Story will star Karolyn Grimes, who played George Bailey's daughter Zuzu and made the iconic proclamation that "every time a bell rings, an angel gets their wings," will reprise her role. However, instead of a precocious child, Zuzu is now an angel herself, tasked with showing George Bailey's grandson — also conveniently named George Bailey — how much better the world would be had he never been born. Despite the bleakness of the plot description, the film's writers Bob Farnsworth and Martha Bolton will "retain the spirit" of the original film, which argues that every person's life is significant and important. 
Whether or not you're a fan of the holiday classic, which stars Jimmy Stewart and Donna Reed, there's not a lot about sequel that will help to inspire confidence. Putting aside the fact that it has not only held up over the years as a touching Christmastime story about valuing the impact your make on the world, but has also gotten better with time. this is simply not a film that needs a sequel. Like Buddy the Elf, Ralphie Parker and Rudolph the Red Nosed Reindeer himself, George Bailey has become a beloved holiday character, and It's a Wonderful Life is an important part of family traditions across the globe. And frankly, if Will Ferrell knows when to turn down a sequel so should the team behind this film. 
Although The Rest of the Story will retain a member of the original cast, Grimes hasn't acted since 1952, which isn't a good sign for a film that will require her to be the emotional center of its story. She does, however, have a strong bond with her most famous character, and she continues to tour around the country and make appearances at screenings of It's A Wonderful Life. But her familiarity with the original film doesn't mean that she will be able to carry its sequel, and, depending on how experienced the new George Bailey is, there is a very good chance that she will need to do so. 
Which brings us to our next issue: George Bailey. Any actor taking on a role so famously associated with Stewart is in for a challenge, and his absence will no doubt loom large over the film. There's also no indication of how old the new George is supposed to be, which means that though the film will follow a grown-up who is unhappy with the person he has become, there's still a chance that this could be a film about a misbehaving kid who needs to change his attitude before he grows up to be a horrible person. Although the former will make for a much more compelling story, it would also make it more difficult for the actor playing George to escape being compared to Stewart. Plus, based on the synopsis that has been released, it sounds as if the new George is already a terrible guy, who has caused harm and heartbreak to the people around him, and needs to change his ways — you know, just like in A Christmas Carol. The only thing worse than making a terrible sequel to It's A Wonderful Life would be making a terrible sequel to It's A Wonderful Life that somehow drags another beloved Christmas tale down with it. 
The challenge of making the new story work, however, falls to the screenwriters, Farnsworth and Bolton. Unfortunately, the bulk of Bolton's writing credits are for Bob Hope television specials and movies, which also doesn't bode well for the film. Like Grimes, she has a great deal of experience with Christmas stories, but It's A Wonderful Life requires a lot more depth and heart than most television movies do. It's likely that Bolton was responsible for adding some humor to the proceedings, as thing can easily take a dark turn with that particular plot, but there's nothing present on Bolton's resume that would make dedicated fans of the film feel at ease with the idea of a sequel. 
And if that weren't enough to doom the project, there have already been several attempts to make a new version of the famous tale, and none of them were particularly successful. In 1977, a television movie told from the perspective of Mary Bailey called It Happened One Christmas aired, starring Cloris Leachman and Orson Welles. The film initially got positive reviews, but it hasn't been broadcast since 1979. There was also a spinoff, Clarence, made in 1990, which followed George Bailey's guardian angel in his attempts to save another soul. It was a made-for-TV movie starring Robert Carradine, which pretty much tells you everything you need to know. The story of It's A Wonderful Life has also been used to inspire the Christmas episodes of television shows from Married… With Children to Raising Hope to Cheers, and has become such a cultural touchstone that a sequel isn't needed to keep its lessons relevant. 
It's A Wonderful Life: The Rest of the Story is set for a December 2015 release, which gives you plenty of time to try and forget that it's being made and re-watch the original over and over during the holiday season.