It's Christmas Eve… What Holiday Movie Are You Watching? — POLL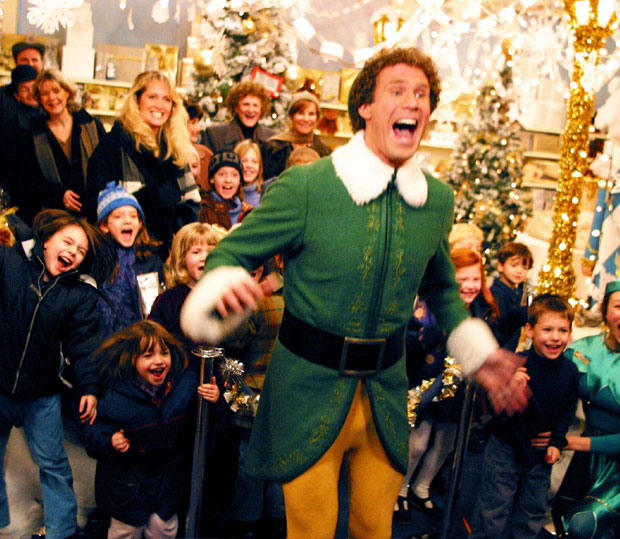 Christmas Eve is here, and hopefully you've finished your holiday shopping, wrapped all the gifts, and can finally relax. If not, then you better hurry up! Time is running out to finish all the items on your to do list!
But once all your holiday obligations are fulfilled, you can enjoy the best part of Christmas Eve… the traditions! While everyone celebrates the holiday differently, we all have traditions that must be upheld each year. Whether that means lacing up the ice skates, gathering round the fireplace with hot cocoa, throwing snowballs, building snowmen, going to the movies and eating Chinese food, or waking up to presents under the tree on Christmas morning. Holiday "traditions" mean different things to everyone.
But one thing that everyone finds time for is watching holiday movies on TV with friends, family, and loved ones. We've rounded up some of the classics, and some holiday-themed movies you wouldn't expect to be traditions, but like we said, everyone celebrates the holidays differently! What is your favorite holiday movie you plan on watching this Christmas Eve? Vote in our poll below and sound off in the comments below.
<a href="http://polldaddy.com/poll/6790017/">What is your favorite holiday movie to watch on Christmas Eve?</a>
Follow Sydney on Twitter @SydneyBucksbaum
[Photo Credit: New Line Cinema]
More:
Lifetime's 40 Years of Santa, Baby: Inside the Network's Holiday Movie Machine
Holiday Weekend Box Office: 'The Hobbit' Outreaches 'Jack Reacher'
'Les Miz': Why Today's Moviegoers Find It Hard to Accept Characters 'Breaking Into Song'

20 Hottest Bikini Bodies of 2012: Kim Kardashian and More!