J.J. Abrams' Developing Faux-Historical Steampunk Flick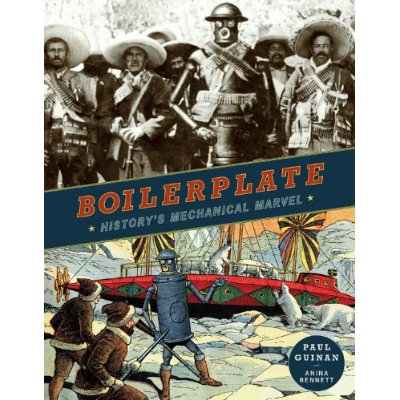 J.J. Abrams (Star Trek, Lost), the geek god who brought genre fiction to the masses, may now be exploring an even less mainstream sub-genre: steampunk.
Paramount just picked up the rights to Boilerplate: History's Mechanical Marvel, a faux-Victorian-era graphic novel from Paul Guinan and Anina Bennett to be adapted by Abrams and his Bad Robot production company into a feature film.
Boilerplate tells the (fictional) tale of the world's first robot, whose many adventures in the late 19th and early 20th centuries involve fighting alongside Teddy Roosevelt in the Spanish-American War, galavanting about the Middle East with Laurence of Arabia, assisting expeditions to the South Pole, and even getting involved in the silent movie industry before going missing on the battlefields of World War I.  In the book, Boilerplate is always drawn into images of historical fiction in the style of the era, as a sort of steampunk play on the same conceit used in Forest Gump.
Outlaw Productions' Deborah Newmyer (The Ugly Truth) brought the project to Abrams' Bad Robot, and will help produce.
Source: Heat Vision