J.K. Simmons Schools The Avengers in Roman Coppola Spot — VIDEO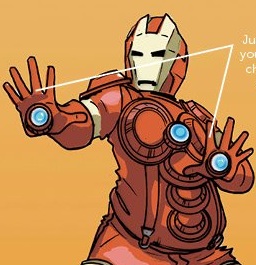 With a gargantuan blockbuster like The Avengers on the horizon, everyone and their brother is looking for a piece of the action. Thankfully, some companies looking to cash in on the buzz are keeping in classy and imaginative.
Farmers Insurance hired Roman Coppola (CQ and the upcoming Charlie Sheen/Billy Murray movie A Glimpse Inside the Mind of Charles Swan III) to shoot a fun little ad featuring a ragtag team of Avengers impersonators learning the ropes from none other than J.K. Simmons (who has his own superheroic experience from playing J. Jonah Jameson in Spider-Man). The spot has all the visual flair of Coppola, a regular collaborator of his sister Sofia and director Wes Anderson. Compared to the big screen version, it's low-key — but that's part of the magic.
Helping make it even more quaint are the homemade costumes, that feel right at home in the low-fi video. Farmers even threw fans a bone (via their Facebook page), laying out instructions on how to make the costumes in case someone wanted to overachieve and show up to Avengers looking like Thor. Check out the video below, plus a cool behind-the-scenes making-of and graphic instructions on how to construct the Avengers threads: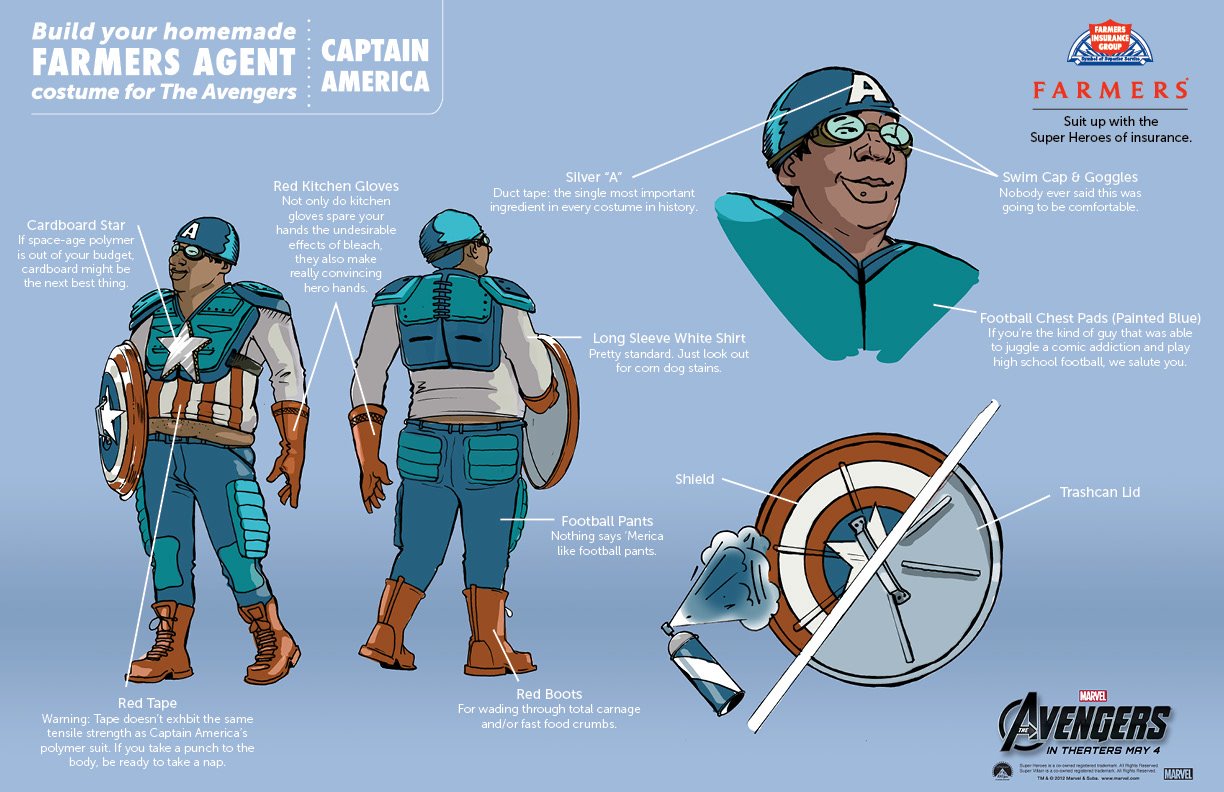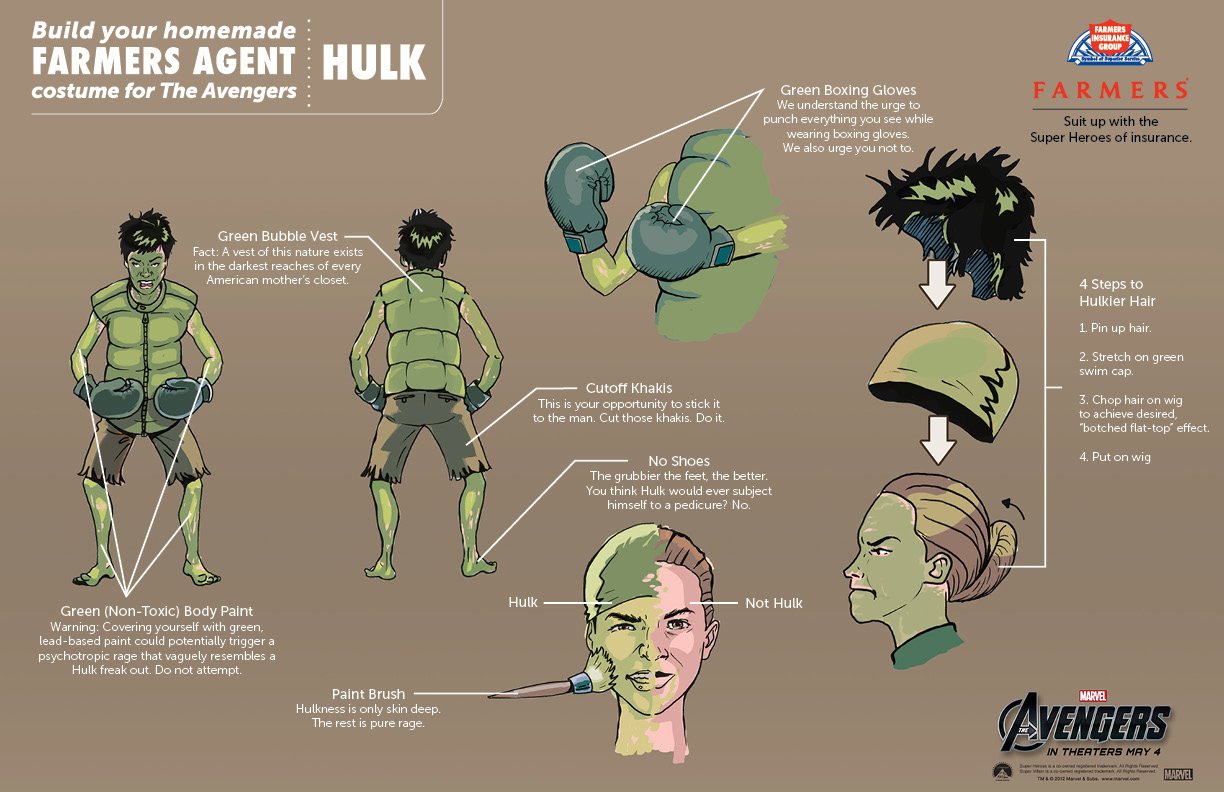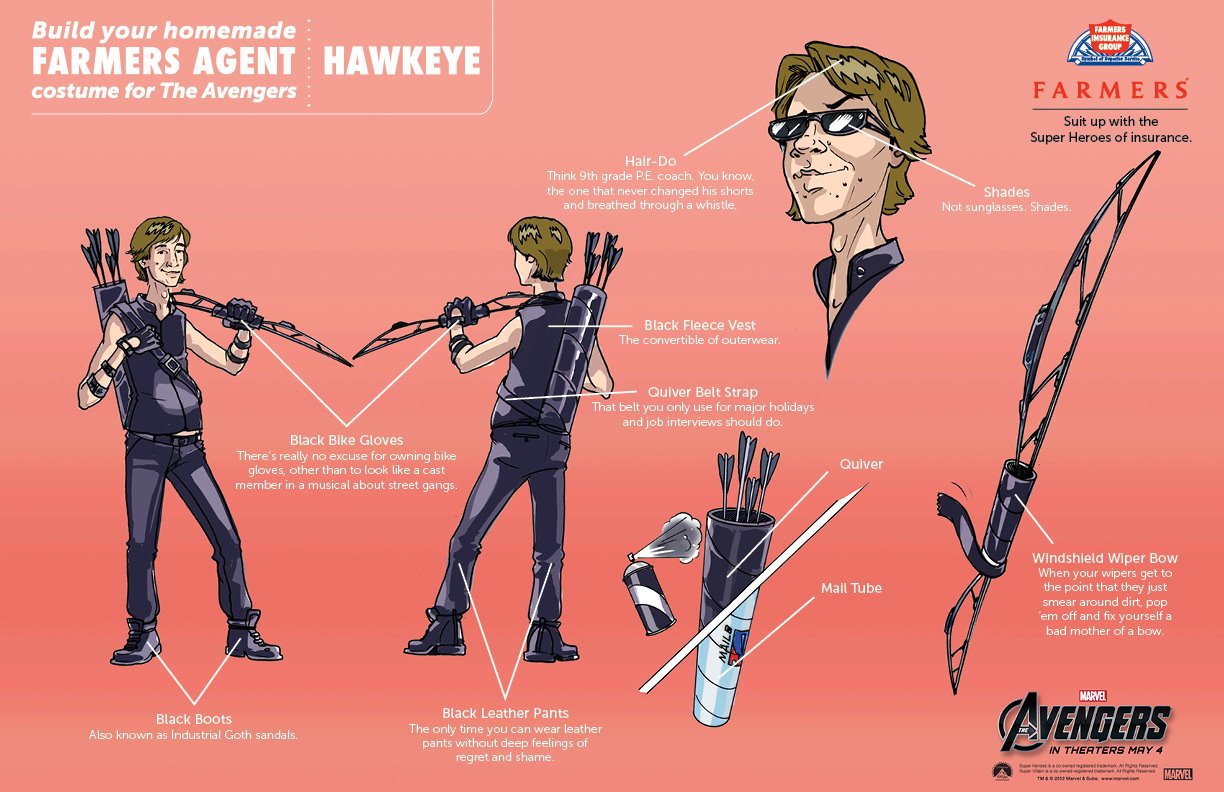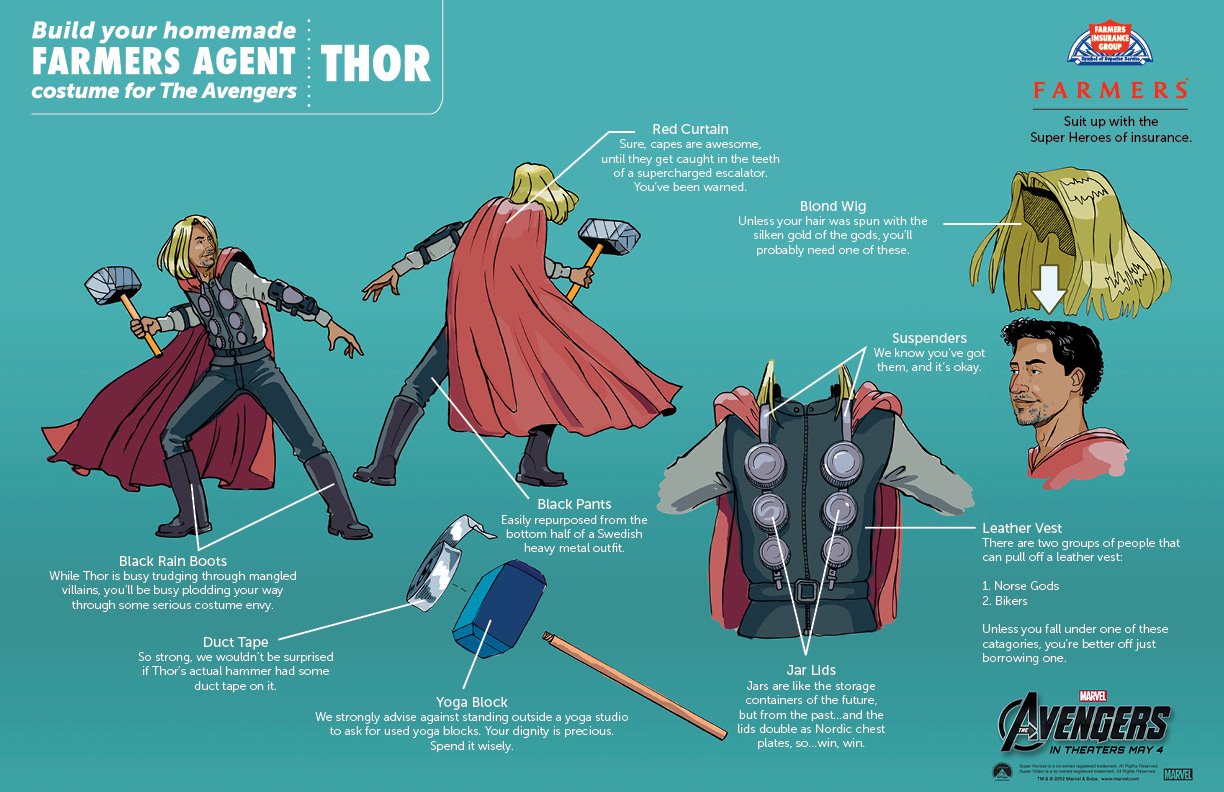 Find Matt Patches directly on Twitter @misterpatches and remember to follow @Hollywood_com!
More:
The Avengers Premiere: Check Out the Pics!
The Avengers: Cobie Smulders Reveals New Clip