Jack Black and Shirley MacLaine Join Richard Linklater's 'Bernie'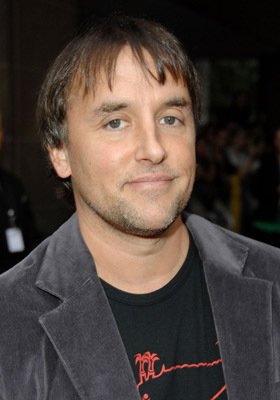 Although two of Richard Linklater's most recent projects – That's What I'm Talking About, considered the spiritual successor to his 1993 Dazed and Confused, and the road-trip pic Liars A-E – died in pre-production, the writer-director already has a new script written and ready to shoot.  
Originally conceived by Linklater a decade ago, Bernie is an East Texas-set black comedy based on the true story of Bernie Tiede, a chubby, soft-spoken funeral home assistant who murdered the home's haughty 81-year-old director, Mrs. Marjorie Nugent.  Nugent, so the story goes, was hidden in the bottom of a large freezer in her home for some nine months before anyone bothered to go looking for her.  Stranger still, many of the townsfolk ultimately rallied around Bernie for having killed her and stolen her money after supervising her husband's funeral.
Jack Black and Shirley MacLaine are attached to star as Bernie and Marjorie, with Linklater planning to begin production this fall near his birthplace in Houston.  "I'm trying to make as authentic a portrayal of small town East Texas life as possible, so I'm looking for the real deal – funny and interesting folks," said Linklater.  "It's my 'Fargo' in East Texas."
I certainly hope that's an apt comparison, because so far Bernie sounds more like the Coens' disappointing 2004 film The Ladykillers, rather than Fargo.  Still, the plot intrigues me, especially as a fan of black comedies, and I'm interested to see whether Linklater has Black step out of his usual character (which he epitomized in the director's 2003 School of Rock).  That shtick is beginning to get awfully tired.
Source: /Film