'Jack Ryan' First Look: Chris Pine and Kevin Costner, Hell(icopter) Yeah!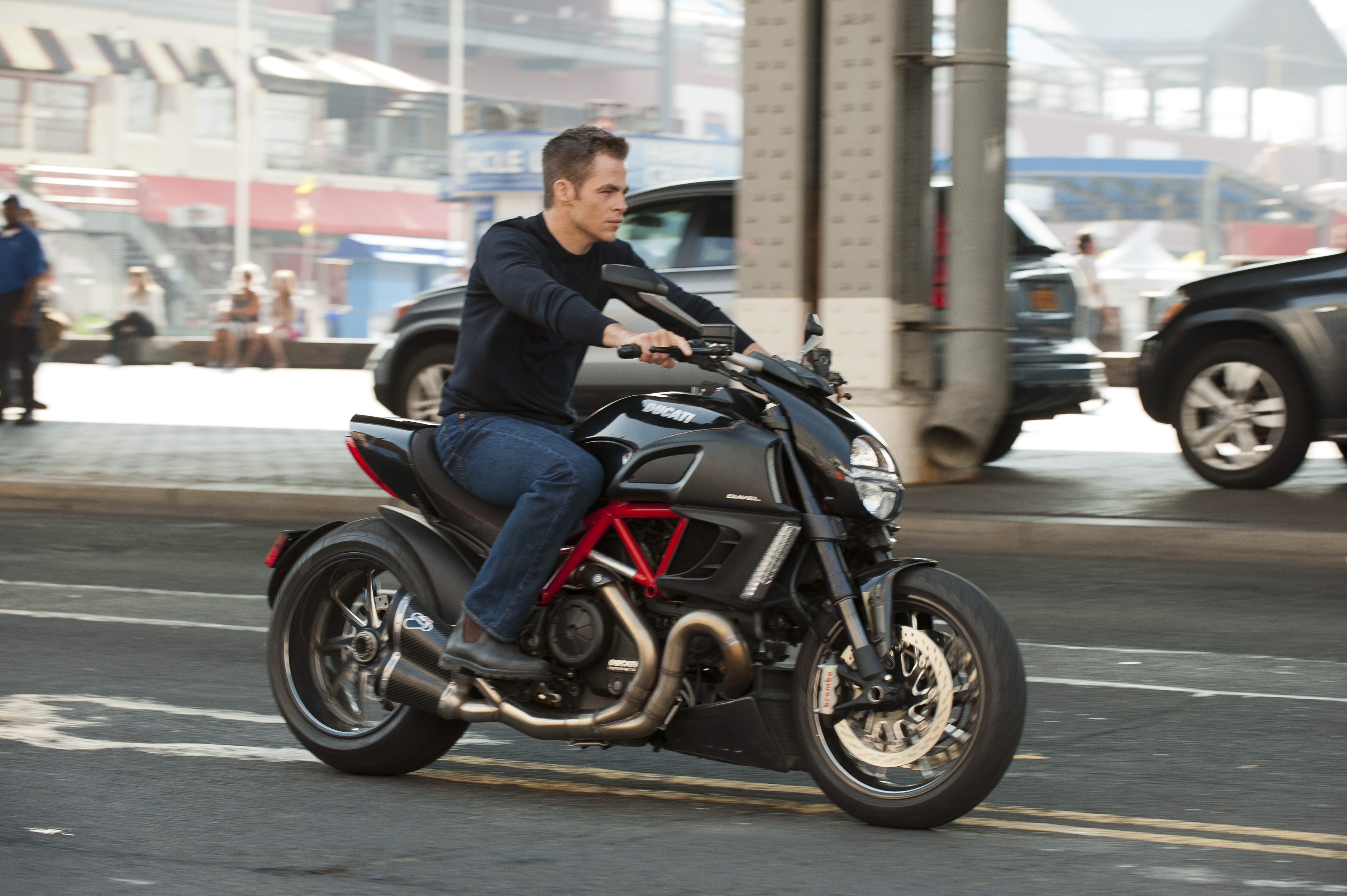 It's been three long years since Paramount first announced it would be rebooting the Jack Ryan franchise, seven years after Ben Affleck played Tom Clancy's CIA agent in 2002's The Sum of All Fears. Since then, fans — and star Chris Pine, who has been on board since Star Trek transformed him into a charming action hero in 2009 — have patiently stood by as script rewrites (and, eventually, the filming of Star Trek 2) slowed the film down.
But, finally, we began to see movement on the 2013 reboot, simply titled Jack Ryan, when thespian and Thor director Kenneth Branagh signed on for double duty as the film's helmer and villain. Not long after, Keira Knightley joined the cast as Ryan's wife while Kevin Costner came on board to play CIA liaison William Harper. And now, we at last have a chance to see Pine in action via photos released from the set. At this rate, will a sequel be announced next? (Sort of: Paramount is speeding up things even further, planning a Jack Ryan spin-off, Without Remorse, starring Tom Hardy as John Clark. But let's focus on the now, shall we?)
So what do the new photos tell us about Pine as Ryan? Not much, beyond an iota of badassery, a trait necessary to play the CIA agent. That, and apparently the fact that heliport is the only place one can walk freely and easily in New York City. (Though, knowing Ryan's luck with helicopters, perhaps he should stay away?)
Scroll below to see both photos from Paramount's reboot, which strays from Clancy's novels in an attempt to tell how Ryan became a CIA analyst.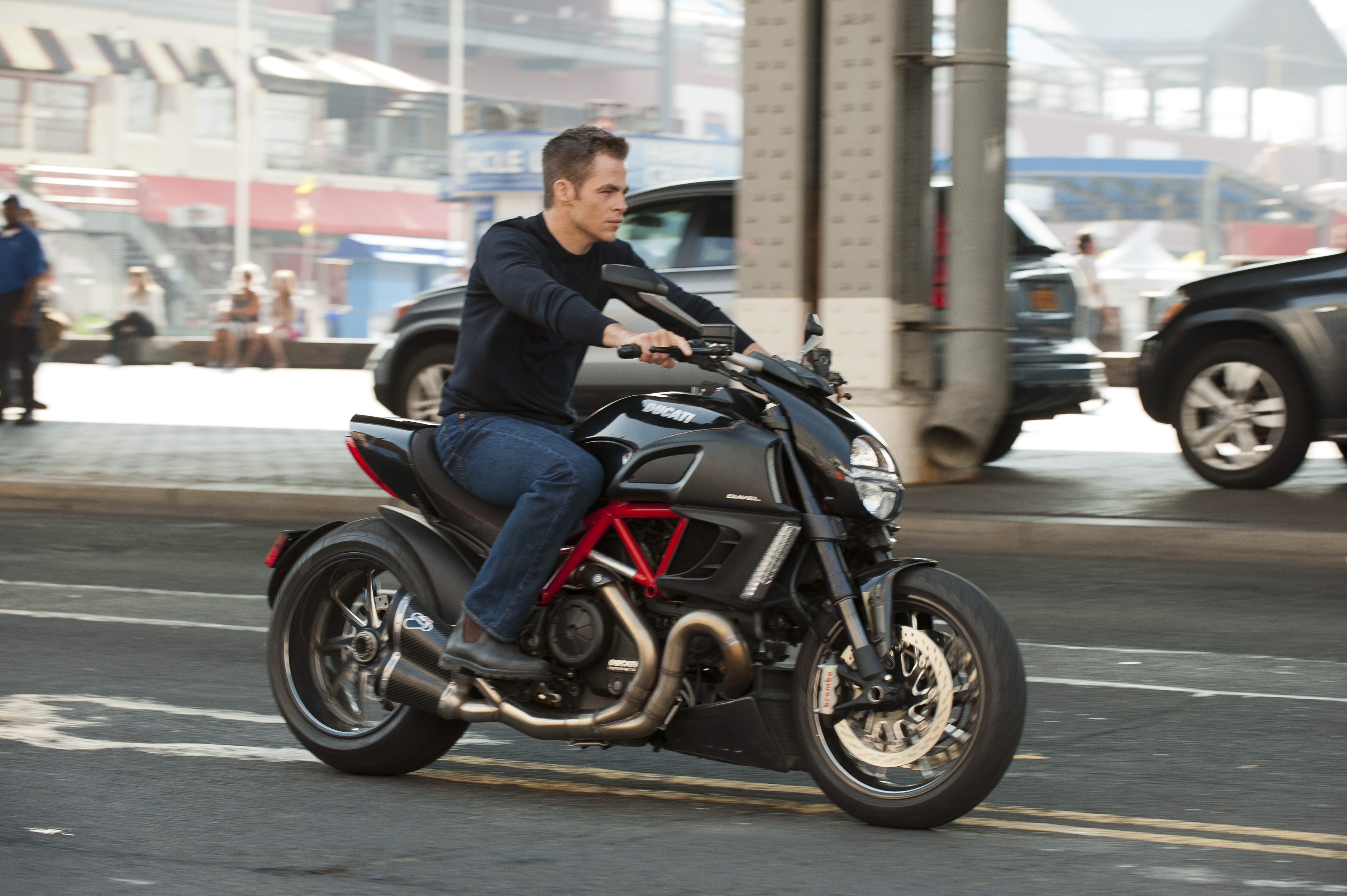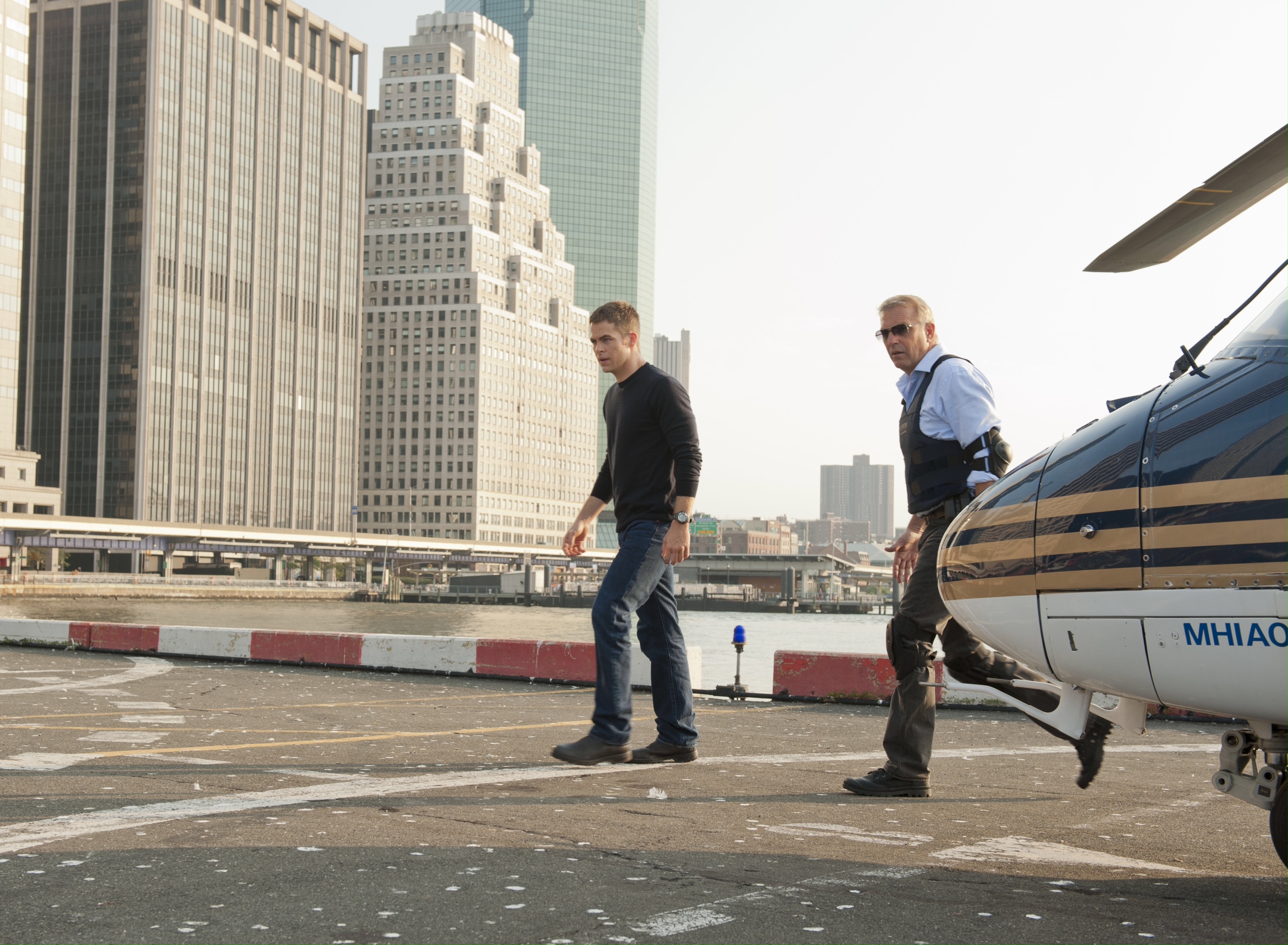 [Image Credit: Paramount]
More:
Jack Ryan: Chris Pine, Keira Knightley Will Hit Screens in 2013
Kevin Costner to Assemble Tom Clancy Characters Avengers-Style
Kenneth Branagh to Play Villian in Chris Pine's Jack Ryan Movie