Discover the Anatomy of a Villain in This 'Jack Ryan: Shadow Recruit' Exclusive Clip
Every hero needs a good villain. John McClane had Hans Gruber, Sarah Conner had the Terminator, and Chris Pine's Jack Ryan has Viktor Cherevin, the terrifying Russian tycoon played by Kenneth Branagh. But great villains aren't just born; they're carefully crafted, a combination of several fine-tuned elements that come together to create the perfect evil-doer.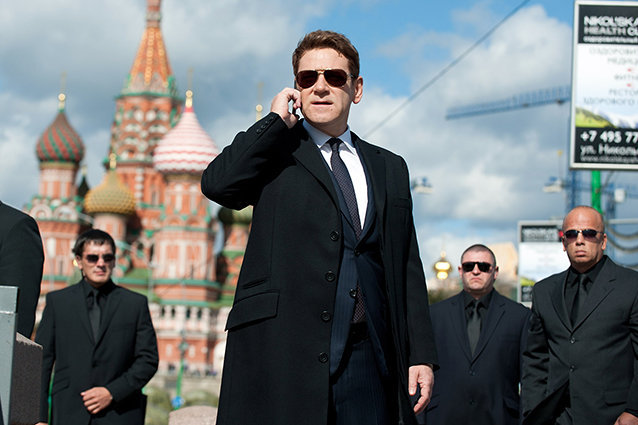 Paramount Pictures via Everett Collection
In this exclusive featurette clip from the Jack Ryan: Shadow Recruit Blu-ray takes a look at everything that went into transforming Branagh from director into the perfect blockbuster villain. For Cherevin, it takes a delicate balance of the dignity that comes from an experienced Shakespearian actor, the authority that comes from directing prestige pictures and blockbuster fare alike, a rich history of British spy films from which to draw inspiration, and a very shiny suit. How else will people be able to tell that you're the bad guy if your clothes don't telegraph your nefarious intentions? 
You can check out the decisions that went into creating Cherevin in the clip above, and pick up Jack Ryan: Shadow Recruit on Blu-ray on June 10. And if you think you've got what it takes to take on a villain like Cherevin, you can click here to try the Shadow Recruit training for yourself, and see what kind of action hero you'd make.