Chris Pine and Keira Knightley Go Spying in 'Jack Ryan: Shadow Recruit' Trailer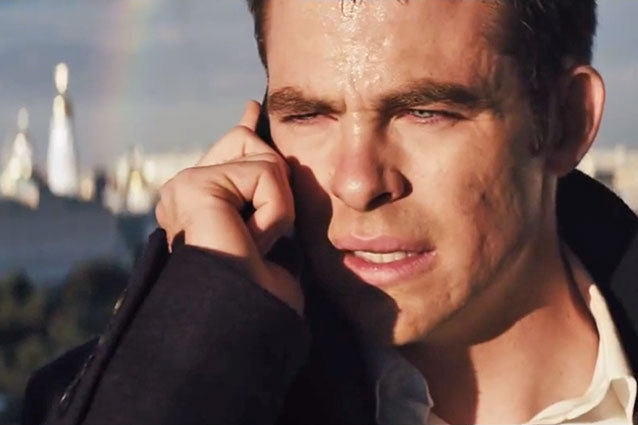 joblomovienetwork/YouTube
Spy games are a family affair in the new international trailer for Jack Ryan: Shadow Recruit. Chris Pine and Keira Knightley's marriage gets wrapped up in a complex web of international spy intrigue, and spy intrigue in Hollywood means a lot of stuff getting shot at and blown up.
CIA analyst and desk jockey Jack Ryan (Pine) must go operational to stop the nefarious plans of Viktor Cherevin (Kenneth Branagh), whose Russian accent tells you he's the bad guy behind all of the global corporate evil going on. Kevin Costner plays Jack's steely CIA handler.
While this new international trailer treads similar ground to the last trailer from a few weeks ago, there are a couple new scenes to chew on, including some post-mission sheet wrestling between Pine and Knightly, more of Branagh's thick Russian accent, and more clues of Jack's wife's role in the film. It seems like she will be getting kidnapped a lot, but there are worse things in the world than having Chris Pine come to your rescue.
Jack Ryan: Shadow Recruit opens Christmas Day.