Bah, Humbug: 'Jack Ryan: Shadow Recruit' Moves from Christmas to January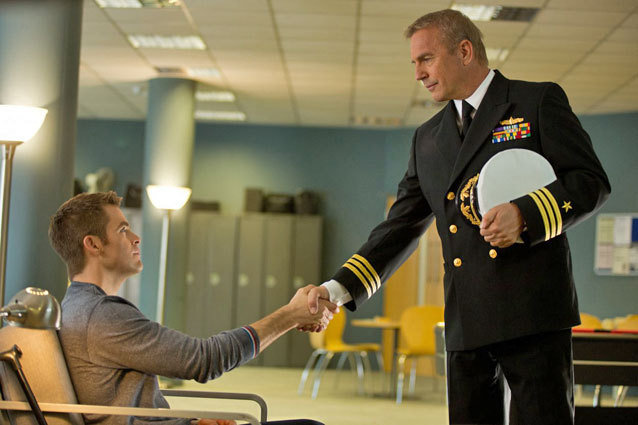 Paramount
Jack Ryan: Shadow Recruit has been put into hiding and awaiting further instruction.
The spy thriller starring Chris Pine and Keira Knightley and directed by Kenneth Branagh has been extracted from its original Christmas release date and will now be released on January 17. But Jack Ryan isn't the only movie trying to avoid the holidays like the plague.
December has become cinema's holy month, with a glut of huge film releases packed into the short 30 days. Movies are strewn accross December like Christmas garlands. the month is completely covered in releases with 47 Ronin, The Secret Life of Walter Mitty, Grudge Match, American Hustle, Saving Mr. Banks, Anchorman 2, The Hobbit: The Desolation of Smaug, and The Wolf on Wall Street all coming out during the final month of the year. And while this may seem like a big bag of presents for film lovers, it's hell on studios that have to weather the holiday deluge.
Film studios are playing a big game of release date Tetris, with many films shifting their dates all across the calander month to try to fit everything in neatly and avoid each other. Some films like Jack Ryan and The Monuments Men have opted out of December entirely, committed to trying their luck in a less cheery and more desolate season of early 2014 where they won't face competition from such a stacked line of high profile and broad appeal films.
While the film's new release date is a good move in some respetcts, it also might be a warning sign as well. January is known to be Hollywood's dumping ground for movies that aren't expected to perform well, critically and commercially. Only time will tell if the move bodes well for the film.