'Jack the Giant Slayer' Might Have Just the Right Amount of Nonsense — TRAILER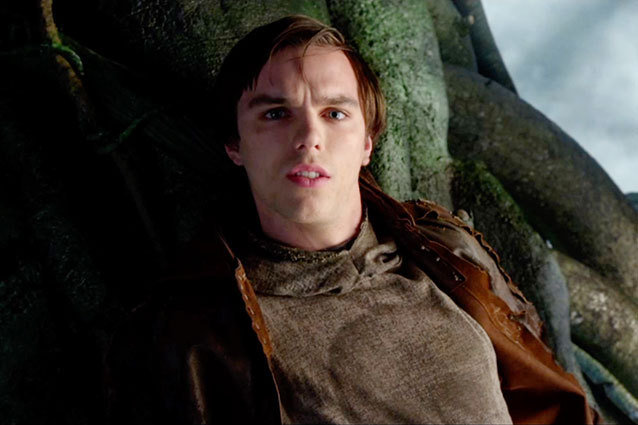 There's a thin line between silly and too silly — many movies in the fantasy genre tread this line delicately, and a good number of these leap hastily into the unfavorable side. But when you land just the right amount of absurdity, when a film has just the right grip on the ridiculousness of its source material, the results can be remarkably fun.
RELATED: From Zombies to Giants: Nicholas Hoult Goes to Battle in 7 New 'Jack the Giant Slayer' Images
And if there's one Jack the Giant Slayer seems to be doing in its newest trailer, it's having fun. Timid farm boy Nicholas Hoult teams up with a gang of fairy tale warriors (led by Ewan McGregor) to take down the race of mythical behemoths who are, ostensibly, terrorizing the world up above — with beanstalk as the only available transit between lands. Throughout the video, corny jokes are cracked, wacky creatures are revealed, and too-obvious-to-pass-up callbacks to the original story are made. And all of it boasts a good time.
RELATED: 5 Reasons Nicholas Hout Is Not the Next Robert Pattinson 
We might not see anything spectacularly new or especially brave in Jack the Giant Slayer, but if the trailer is a good indication, it does look as though we can gear up for an enjoyable hour-and-a-half at the theaters come Mar. 1. Check out the new trailer below:
[Photo Credit: Warner Bros.]
---
From Our Partners:

'SI's 25 Sexiest Swimsuit Covers of All Time (Vh1)

Pregnant Kate Middleton Bikini Pics Spark Palace Anger (Celebuzz)