Jaimie Alexander Talks 'The Last Stand': Action, Comedy, and Korean Food — VIDEO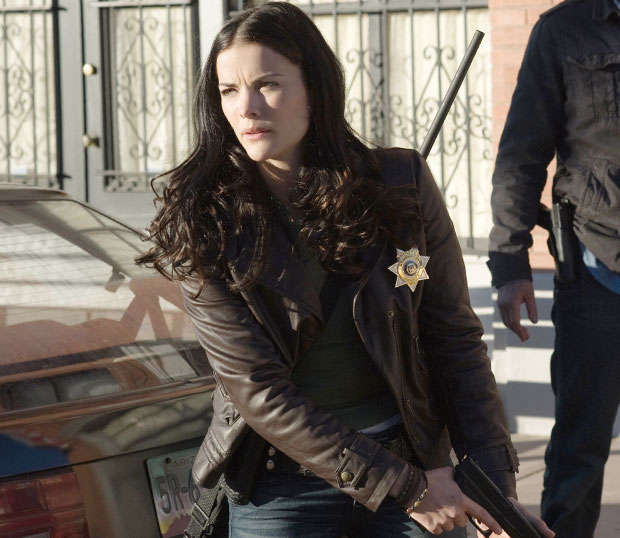 Sandwiched between Jaimie Alexander's breakout role in 2011's Thor and the reprisal of the Asgardian character in its forthcoming sequel is her turn in the comedic action venture The Last Stand. She might be playing the sole woman on a team of gun-toting renegade law enforcement agents charged with protecting their sleepy Arizona town from an invading drug kingpin on the run for the national border, but Alexander feels right at home among her costars, dubbing Arnold Schwarzenegger a mentor of sorts.
Along with all the scrapes and bruises afforded to her by the shoot-em-up flick (for which she does all of her own stunts), Alexander also endured some durable bonding experiences. While not playing high speed, trigger happy old school deputies, she and her costars actually spent a lot of time in the kitchen, preparing Korean food for director Kim Jee-Woon. Check out Alexander's interview below, and catch The Last Stand in theaters now.
[Photo Credit: Lionsgate]
More:
Why Schwarzenegger Took on 'The Last Stand': 'This Is What the Fans Want to See'
'The Last Stand': Guns, Guns, Schwarzenegger, Guns, Guns, and More Guns — TRAILER

100 Hottest Women of the Century: Do You Agree?