Jake Abel in Talks for Andrew Niccol's 'The Host,' by 'Twilight' Author (UPDATED)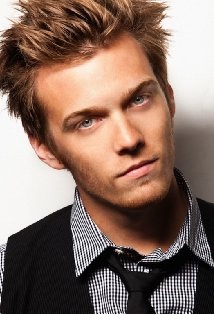 UPDATE: No word yet on whether or not Abel will play Ian, but we do know — per Deadline — who has landed the other male-lead role, Jake: Max Irons, an up-and-coming young actor who was last seen in Red Riding Hood.
EARLIER: The kingdom of the young adult fiction genre might have a new contender for its throne. The name of this rising knight: Jake Abel.
He might not sound too familiar, but his reputation is on the rise. Abel has found his way into a collection of films of the young adult fiction nature: The Lovely Bones, I Am Number Four and the Percy Jackson & the Olympians movies. His next foray in this neighborhood might very well be as the star of Andrew Niccol's adaptation of the novel The Host, which is written by Twilight series author Stephanie Meyer.
The Host takes a look at a future society where spirits freely inhabit and then evacuate bodies of humans, without causing much of a stir. However, one of these alien spirits will become indefinitely attached to the body of a dying woman, bent on a mission to find a specific society of people.
Sure, the nature of the "young adult genre," and the source material coming from Meyer might be a bit polarizing. Though the Twilight series has its share of diehard fans, there are also those who are turned off by the franchise, and might be by any other film coming from a Meyer novel. However, for those, there is Andrew Niccol.
The director of the upcoming The Host is known for his cerebral winners. Niccol wrote and directed the classic sci-fi Gattaca, which is truly one of the greatest original dystopian films ever made, as well as the campy-but-interesting S1m0ne. Niccol also wrote The Truman Show and the story for Steven Spielberg's The Terminal. His most recent contribution is the Justin Timberlake starrer In Time.
So, this is really firing on all cylinders. For one the young adult genre, you have Abel and Meyer. For those who are hesitant about such films, you have Niccols. And for anyone who hates all of these things, you have alien spirits taking over dying people's bodies. If you have a problem with that, then there's no pleasing you.
Also starring in the film is Saoirse Ronan. Others in talks for Abel's role of a gradually reforming young thug include Dane DeHaan, Thomas McDonnell and Augustus Prew.
Source: Indiewire