James Cameron's Post-'Avatar' Sequels Plan: Details on His Alien-Free Thriller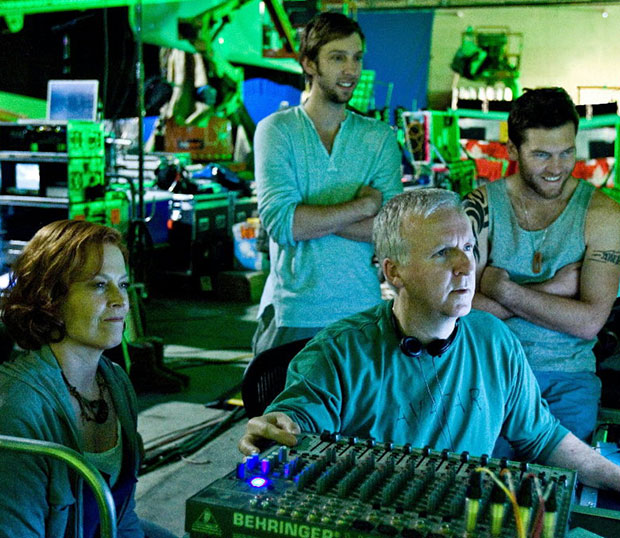 Over the summer, James Cameron let it slip that, regarding his future, he was all in on his mega-successful Avatar franchise.
"I'm not interested in developing anything," Cameron told the New York Times. "I'm in the Avatar business. Period. That's it. I'm making Avatar 2, Avatar 3, maybe Avatar 4, and I'm not going to produce other people's movies for them. I'm not interested in taking scripts."
But based on an announcement from Cameron's production company Lightstorm Entertainment, that focused game plan seems to have been slightly exaggerated. An official press release cleared up the fog on the future of Cameron's directing schedule with a formal announcement that the Titanic Oscar-winner would helm an adaptation of the thriller The Informationist after completing Avatar 2 and 3. No timeline was indicated in the initial release, but it's safe to assume that while it might be ways away, Cameron is still looking ahead past his expansive exploration of the world of Pandora.
Released in 2011, author Taylor Stevens' The Informationist follows Vanessa "Michael" Munroe, a gun-for-hire who deals in information. When Munroe is brought on to find the daughter of a wealthy Texas oil man, she heads to Africa, where her biggest threat may be the past she's worked to put behind her.
It's not hard to see why Cameron would gravitate towards the book. His Avatar producer and Lightstorm partner Jon Landau describes Munroe as "a mix of Lisbeth Salander and Jason Bourne," putting Munroe right in the wheelhouse of the director's badass female leads like Ripley from Aliens and Sarah Connor of the Terminator franchise. Having spent over a decade in the digital realm, a gritty thriller will be a welcome change of pace for the True Lies director, a man who influenced action filmmaking and continues to do so with every new project.
Now we just need those Avatar sequels to hurry up and arrive.
Follow Matt Patches on Twitter @misterpatches
[Photo Credit: 20th Century Fox]
More:
Is The 'Avatar 4' Speculation Premature?
Kate Winslet's 'Titanic' Screen Test Opposite a 'Clueless' Jack — VIDEO
12 Great Summer-Movie Explosions
From Our Partners: