Jay-Z To Score 'The Great Gatsby'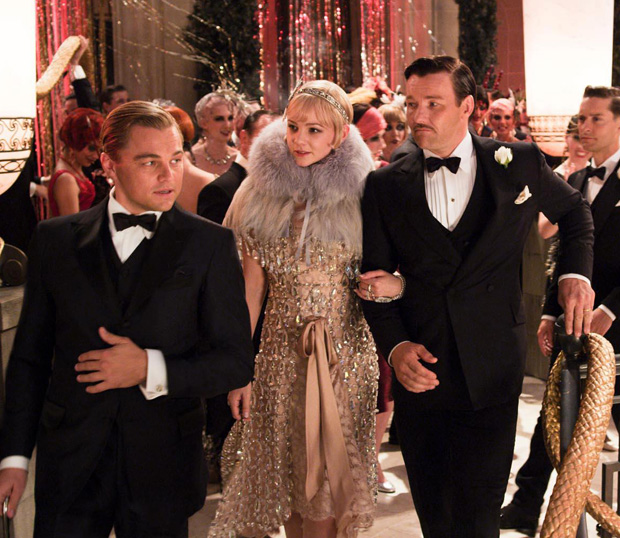 In what would have been the biggest story about rap royalty today — had it not been for the announcement of the impending birth of Sir/Lady West-Kardashian, the joyous bun in Kim Kardashian's oven — Jay-Z is confirmed as the man behind the music for Baz Luhrmann's summer release, The Great Gatsby.
Sorry, everyone who cried "By jove, there were no Jay-Z or Kanye West songs in the 1920s!" upon first viewing of the film's trailer, which is draped in the aural opulence of the sometimes-duo's "No Church in the Wild." Jeymes Samuel of The Bullitts confirmed yesterday on his official Twitter (via The Film Stage) that he and Jay-Z have been working "tirelessly" on the score for the upcoming adaptation of F. Scott Fitzgerald's canonical novel. The rap-laden soundtrack is imminent, dissenters, and there's nothing you can do about it.
Of course, fans of Luhrmann's previous films, including Moulin Rouge and Romeo + Juliet (which also starred Leonardo DiCaprio) will feel right at home with such an innovative choice for the film's score. Both period pieces included stylized versions of modern classics like The Police's "Roxanne" and "When Doves Cry" by Prince. Clearly, Luhrmann's never been a fan of sticking with period appropriate elements in his films, and he's got one of the most well-respected names in the music industry (and in pop culture, in general) at the helm. At the very least, there is a method to his arguable madness.
Of course, with West's first born and Jay-Z conquering yet another entertainment venture (how does he even have time to attend all those Brooklyn Nets games?), these two may just take over the world. If we only knew how literal Watch The Throne was back in 2011.
The Great Gatsby hits theaters in May 2013.
Follow Kelsea on Twitter at @KelseaStahler
[Photo Credit: Warner Bros]
More:
New 'The Great Gatsby' Trailer Reveals Not All that Glitters is Gold — TRAILER
New 'The Great Gatsby' One Sheets Highlight Isla Fisher, Joel Edgerton — POSTERS
'Great Gatsby' to Charleston Into Theaters May 10, 2013

Kim Kardashian Is Pregnant! How Kanye Broke the Surprising News