Jeanine Serrales Joins Oscar Isaac, Justin Timberlake in Coen Bros' 'Inside Llewyn Davis'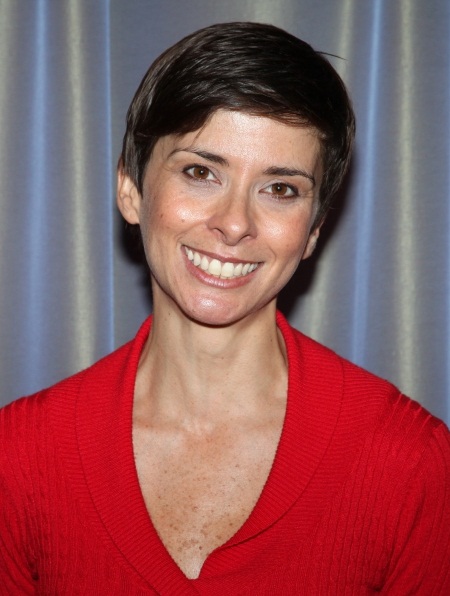 Jeanine Serralles might not exactly be a household name, but grabbing a role in a Coen Brothers movie is enough to jumpstart any career. Serralles' background is primarily in theater, although you can find her in Across the Universe, Julie Taymor's loveletter to the Beatles, and Two Lovers, that movie in which Joaquin Phoenix and Gwyneth Paltrow play binary paramours. Now, Serralles is being cast in Inside Llewyn Davis, the Coen Brothers' tribute to the folk music scene.
Serralles will be joining a cast of Oscar Isaac, Justin Timberlake, Carey Mulligan and John Goodman. F. Murray Abraham is also in talks for a role in the film. In other words, this newcomer to film has got to be one of the most excited people on the planet right about now.
Isaac will portray the titular Llewyn Davis, a Queens-bred musician struggling with a career in the folk world. Timberlake and Mulligan will play a husband-and-wife pair of musicians, who will both (hopefully) be doing a lot of singing. Timberlake's music talents need not be mentioned, but it is worth nothing that Mulligan sang the hell out of "New York, New York" in a hauntingly beautiful scene in the recent release Shame.
And let us not forget just how well the Coen Brothers do with offbeat worlds (which that of folk music most certainly is). They injected their flavor into the Old West, the rocky climb to stardom, the world of organized crime, the world of very disorganized crime, the corporate world, the government, Greek literature, and bowling. Once again, Jeanine Serralles has got to be on top of the world. Can't wait to see what she brings to the table.
Source: Variety