Jennifer Lawrence Reunites With 'Hunger Games' Director For 'East of Eden'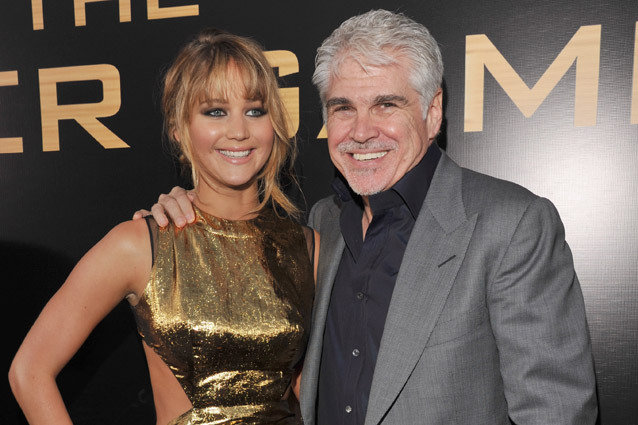 2012 Lester Cohen
Despite not signing on to direct further installments of the Hunger Games series, writer and director Gary Ross enjoyed working with his leading lady so much that the two are planning to reunite for not one, but two more films. Ross has tapped Jennifer Lawrence to star in an upcoming adaptation of the John Steinbeck classic East of Eden, which is a retelling of the story of Cain and Abel. Lawrence would reportedly play Cathy Ames, the cold, cruel mother of the boys, who she abandons along with their father — you know, just some lighthearted family fun. East of Eden will be split into two films in order to properly capture its epic tale, and although a script has already been written, there's a chance that Ross may rewrite the film himself in addition to directing it. 
The pair is also reportedly trying to adapt Hannah Kent's novel Burial Rites, which centers around of a woman accused of murder in Iceland in 1829. It's based on the true story of Agnes Magnúsdóttir, the last person to be executed in Iceland. Lawrence would play Agnes, a role reminscent in tone of her breakout performance in 2010's Winter's Bone. 
Neither film is a surprising choice for Lawrence, who has been balancing out the Hunger Games series with Oscar season films like the upcoming American Hustle and last year's Silver Linings Playbook — which earned her an Academy Award — both of which were directed by David O. Russell. However, the role of Cathy Ames may prove to be more difficult for her, as it seems like it may be better suited to an older actress. Her performance in Winter's Bone proves that Lawrence can play bleak incredibly well, so there's a chance that she will manage to do the part justice, although we're predicting the better performance will come from Burial Rites. Either way, she's pretty much a lock for yet another Oscar nomination. 
The bigger challenge, though, rests in the hands of Ross, who is tasked with taking Steinbeck, a great but very dense writer, and turning his work into a compelling film. He also must compete with the 1955 version of East of Eden, which was directed by Elia Kazan and starred James Dean. He'll be under less pressure  for Burial Rites, but in both cases, his previous directorial credits prove that Ross' specialty is highly-stylized, beautifully shot films, so he should have no problem capturing the bleak tone of the novels on film. And with four previous nods under his belt, we can guarantee that both movies will be surrounded by Oscar buzz before filming wraps. 
More: 
How Jennifer Lawrence Can Take Her Career to a Whole 'Nother Level 
Listen to Coldplay's Broody 'Hunger Games: Catching Fire' Theme
23 Roles We'd Like to See Jennifer Lawrence Take
---
From Our Partners:


A Complete History Of Twerking (1993-2013) (Vh1)


15 Stars Share Secrets of their Sex Lives (Celebuzz)