'American Hustle' Video Interviews: Jeremy Renner Would Vote for His Crooked Character
When it comes to David O. Russell's latest film, American Hustle, Jeremy Renner has been a bit overlooked in terms of press and awards attention. However, he plays a vital role in the '70s era film, and we were lucky enough to get the chance to sit down with him and talk about it. Renner plays Carmine Polito, the mayor of Camden, New Jersey, who gets swept up in the scam being run by con man Iriving Rosenfeld (Christian Bale), his partner, Sydney Prosser (Amy Adams), and FBI agent Richie DiMaso (Bradley Cooper). 
We sat down with Renner to talk about his character's moral code, being the newcomer to Russell's star-studded team, and whether or not he would vote for Carmine if he ever ran for mayor.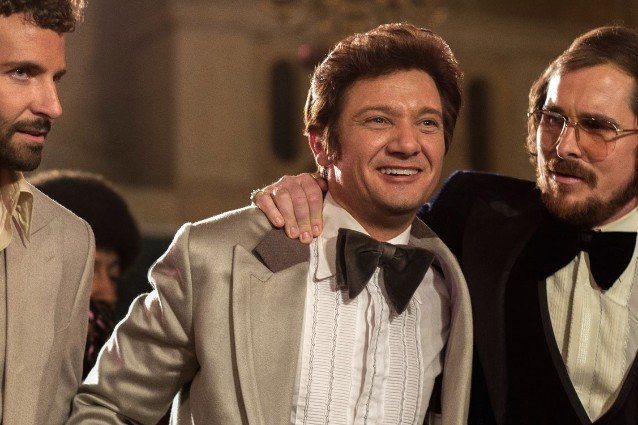 Columbia Pictures via Everett Collection
Check out the interview, above, and catch American Hustle in theaters now.