Jeremy Renner and Gemma Arterton Are 'Hansel & Gretel' with Guns
I think it's interesting to take a "Where are they now?" look at fictional characters—especially ones that we knew as children (children with some pretty traumatic youths, no less). I've always wondered what kind of person Boo from Monster's Inc. would grow up to be. Or what sort of adulthoods Wednesday and Pugsley Addams might lead. Luckily, we are getting this opportunity with two young siblings of classic lore: Hansel and Gretel, in the upcoming film Hansel & Gretel: Witch Hunters, starring Jeremy Renner and Gemma Arterton as the titular pair.
The well-known story about the impish German pair traveling into the woods only to get snatched up by a cannibalistic witch; versions of the ending have varied, but the one we're most familiar with in contemporary America has the children escaping the witch's clutches, and possibly throwing her into her own oven. The new film adaptationwill have Renner and Arterton playing the vigilante adult versions of Hansel and Gretel, on a constant quest through the fairytale forests in search of cannibalistic witches to bring to justice.
Entertainment Weekly has premiered a new poster for the film, showing both stars touting the sort of daunting weaponry they will use in their witch hunt.
Hansel & Gretel: Witch Hunters reaches theaters Mar. 2.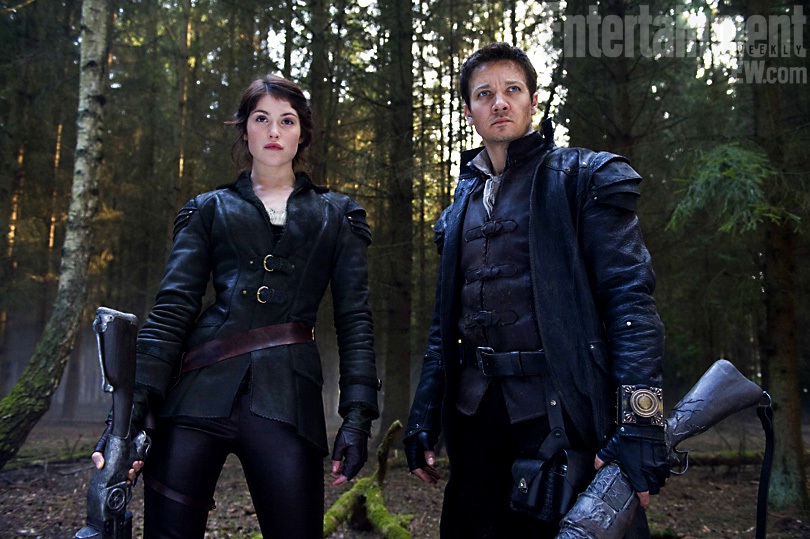 Source: EW