Jessica Chastain Joins 'The Help'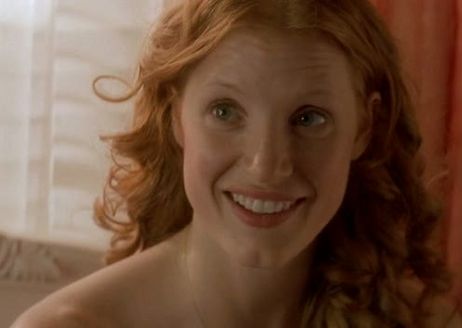 Ever hear of Jessica Chastain? Well, you're about to, because she's nabbed some big roles lately, starring opposite Brad Pitt in Tree Of Life and joining DreamWorks' adaptation of The Help.
The 29-year-old actress has appeared in a number of TV shows, from Veronica Mars to Law and Order, and made her big-screen debut two years ago in indie drama Jolene. Despite her relative newcomer status, Chastain is making waves. Besides Tree Of Life, she's appearing in Al Pacino's production of Oscar Wilde play Salome, Ralph Fiennes' Shakespearean Coriolanus, and in two films with Avatar hot property Sam Worthington.
Chastain's most recently announced project, The Help, adapts the best-selling "sleeper hit" by Kathryn Stockett that follows the lives of African-American maids in 1960's Mississippi. Chastain will play Celia Foote, a lower-class white woman who tries to break into southern society. She will join Viola Davis, Emma Stone, Bryce Dallas Howard and Octavia Spencer, who have already been cast. The Help is being produced by Chris Columbus, Brunson Green, and Michael Barnathan. Walt Disney Pictures will distribute.
We haven't seen any of Ms. Chastain's work, but we're excited to see what all the fuss is about. It's not every day that Hollywood gets a new actress who can actually act.
Source: THR