Jim Carrey Banking on New Heist Film 'Loomis Fargo'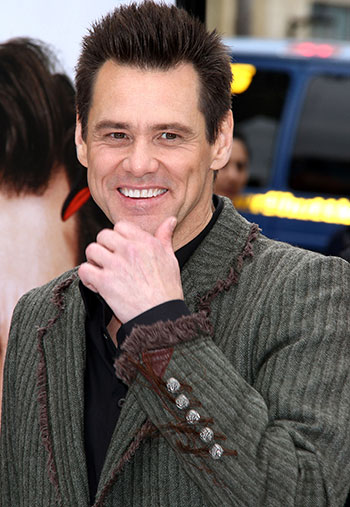 Jim Carrey is ready to cash in on a whale of a true tale: the ramshackle true tale of a disgruntled bank employee, finally ready to take a chance. He'll risk it all for love, money, and making his dream-life a reality.
According to a press release, Carrey's character will team up with the apple of his eye (aka the unprofessional but sometimes-inevitable work crush), in order to rob the financial institution where the two work. WIth what one can only imagine will be a ragtag group of kooky accomplices, the duo will manage to steal nearly $20 million, but not without leaving a veritable smorgasbord of evidence to nab them for their crimes. Sounds like the biggest problem will not be the robbery itself, but rather attempting to get away with it.
Though the premise of the film may cause some to question its comedic validity, it does have quite the roster of folks behind it, including direction from Jared Hess, the film is based on an original screenplay by Emily Spivey (creator of TV comedy Up All Night) with SNL honcho Lorne Michael producing alongside John Goldwyn and Danny McBride on board as an executive producer. And everyone can agree that those aren't the names of some newbie comedy hacks, either.
What do you think of Carrey's new project? Let us know in the comments!
[Photo Credit: FameFlynet]
Follow Alicia on Twitter @alicialutes
More:
Steve Carell Magically Transforms into Nic Cage in 'Incredible Burt Wonderstone' Poster
'Kick-Ass 2' Set Photos: Jim Carrey Goes Incognito
'Guardians of the Galaxy' Taps Jim Carrey and Adam Sandler? Superhero Films Are Fun Again
You Might Also Like:

Miley Cyrus Teaches Us Yoga on the Beach — INFOGRAPHIC

100 Hottest Women of the Century —PICS