Jim Carrey For 'Kick-Ass 2'? Alrighty Then!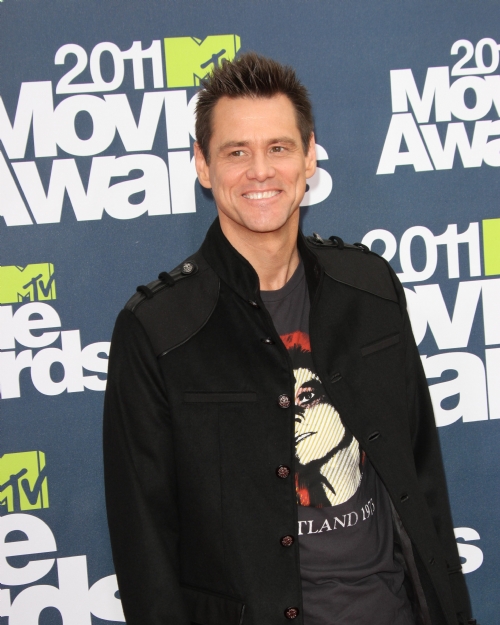 It's not often one hopes that Jim Carrey revisits his work in Batman Forever. His Eternal Sunshine tour de force? Absolutely. (Why doesn't he do more stuff like that and Truman Show?!) His pre-digitally-hitting-on-Emma-Stone–weirdness days? Please. His Dumb & Dumber-era fame? God or Hollywood willing we may get a taste of that again. 
But the widely panned Batman Forever? Probably not so much. (Though, in its defense, at least it's not Batman & Robin and Carrey was actually a pretty fun Riddler). Of course, fans haven't really been given a reason to hope to see the 50-year-old slap on some green spandex for a superhero flick until now. 
According to
Deadline
, Carrey is being courted to appear in
Kick-Ass 2: Balls to the Wall
as The Colonel, a character who "helps galvanize the team of misfit superheroes assembled to fight evil." Hollywood.com reached out to Carrey's rep and Universal for a statement regarding the report, but did not immediately get a response.  
This is where "stunt casting" could pay off in a big way. Not only is Carrey reportedly a big fan of the original Kick-Ass (who wasn't?) but it's been far too long since the actor has been able to let loose in the same manic way he did in the 90s that isn't in a standard mainstream comedy (Yes Man, Fun with Dick and Jane) or kiddie-friendly fare (Mr. Popper's Penguins, A Christmas Carol). 
With the exception of the Stone blunder and the unforgivable How the Grinch Stole Christmas, Carrey seems to be one of the 90s superstars fans want to see and has the chance for a comeback. Hence — if this news turns out to be true — why this is such a brilliant move on Universal's part. 
Putting Tom Cruise in Rock of Ages did that movie no favors (the Broadway adaptation earned a measly $38.5 million at the U.S. box office) and talk of putting Mel Gibson in The Hangover Part II for a cameo aroused more discomfort than excitement. (Director Todd Phillips ultimately decided to pass on Gibson for the hit sequel.) It's that very reason Carrey hasn't had even close to the same level of personal missteps that Cruise and Gibson have that make him a wise choice. We miss the Gibson and Cruise of the 90s for entirely different reasons than we miss Carrey.  
Another reason why Carrey may want to get back in the fight for the Kick-Ass sequel: look what wonders the "stunt casting" of Drew Barrymore in Scream did for both her career and the appeal of that film. Barrymore was in the horror hit for all of ten minutes, but her turn in it was unforgettable and the attention the film got helped Barrymore launch the second wave of her career. (She followed up Scream with other 90s favorites The Wedding Singer, Ever After, and Never Been Kissed). 
While Carrey has projects on his horizon, a role in the eagerly anticipated
Kick-Ass 2
could be just the thing to jumpstart a comeback. Or, at the very least, another much-needed MTV Movie Awards acceptance speech. 
[Photo credit: DailyCeleb.com] 
More: