Jimmy Fallon And Kevin Hart Completely Lose It On This Epic Roller Coaster Ride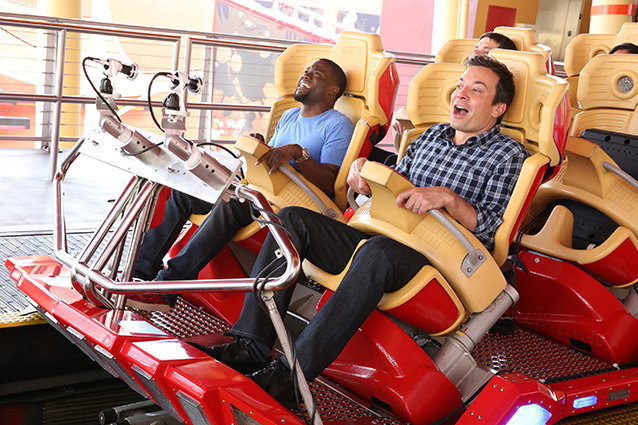 NBC/Douglas Gorenstein
Apparently, Kevin Hart—who is promoting the upcoming release of Think Like A Man Too— is completely, and horribly terrified of roller coasters. Never has a grown man shrieked on national television like this before (and Hart himself has done lots of shrieking in the past). And just when you thought this video from The Tonight Show with Jimmy Fallon couldn't get any more intense, a bug flies into Jimmy Fallon's face. 
Suffice it to say, you need to see this:
Poor Kevin. Such a short, frightened, adorable little fella. 
Follow @Hollywood_com Follow @shannonmhouston